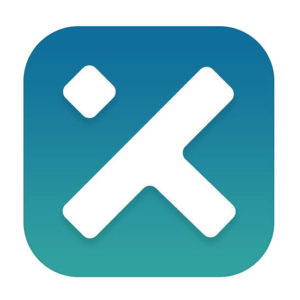 Staxter, the mobile top-up and airtime credit platform, is now available in the UK. Following a successful launch in Germany last month, it can be found in the Apple App Store and in the Google Play Store giving users the chance to top up their pay-as-you go (PAYG) mobile credit or send airtime to friends and family around the world with no service & payment fees.
As a financial platform, Staxter allows mobile top-up, remittance, recharge and credit storage. It will offer users a digital ecosystem to purchase gift vouchers, top up PAYG mobile, and enable mobile shopping, service and utility accounts. Following registration, customers can either top-up their own prepaid mobile phone accounts or credit someone else in real-time in over 150 countries worldwide. Users can also buy or give away vouchers for immediate or scheduled receipt, as well as send personal messages via Staxter Messenger. All services are free of service and payment charge.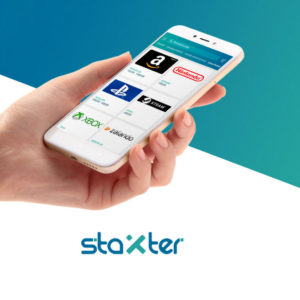 "The UK is a particularly dynamic growth market for charging and sending prepaid credits as PAYG worldwide. That's why we are initially concentrating on these areas. With Staxter, monthly bills from mobile service providers and long contract periods are now a thing of the past, " says Mark Rosiefsky, CEO of Staxter.
In the UK, prepaid credit will be automatically topped-up upon payment and the recipient notified by SMS. Buyers or recipients can have their credit codes displayed directly in the app and enter them into their smartphone. Purchased credit balances and shopping vouchers are stored in a personal Staxter profile, giving users full cost control and high flexibility.
For those receiving UK mobile top ups, the e-voucher will be securely stored in the user's account upon payment. Buyers or recipients (users) can then display and redeem their vouchers directly in the app whenever needed. Airtime sent abroad will be credited to the recipient's mobile phone within a few seconds automatically. The recipient will be notified by SMS. For security reasons, codes will never be sent by email or SMS for either types of purchase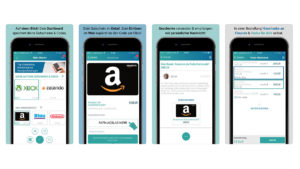 Further enhancements will lead Staxter to become the first all-in-one digital banking, payment, e-commerce top- up and storage platform. In Germany, users can already choose from a variety of vouchers for gaming and shopping that they can buy online without additional service fees to use themselves or gift to friends & family, eliminating the need for physical prepaid cards and retail shopping vouchers.
Source: Staxter