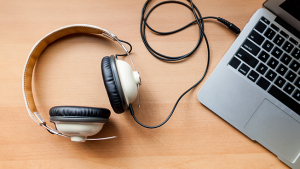 Don't be surprised if the Spotify ads you hear start to match the vibe of your playlists.
The music streaming service announced today it will start offering programmatic advertising for the 70 million people using the free version of its platform. The Swedish company launched private marketplaces in partnership with AppNexus, Rubicon Project and The Trade Desk for buying both 15- and 30-second audio spots.
The marketplaces let brands buy audiences via real-time bidding based on demographics such as age, gender, location and listening habits including playlists and genres. Programmatic advertising will be available in Spotify's 59 markets around the world.
According to Spotify, the addition "rounds out" its programmatic offerings across display, video and audio. In March, it rolled out updated display and video advertising for mobile devices while promising viewability has high as 100 percent. Then in May, it started letting brands sponsor some of the most popular playlists.
Last month, Spotify announced it had surpassed the 100 million total user mark, with 30 million of those paying for ad-free subscriptions. However, it remains in competition for subscribers with rivals like Apple, which now has 15 million paying customers for its own subscription service.
Spotify could go public sometime next year, Bloomberg News reported today. The company, which has already raised more than $1 billion, is valued by investors at more than $8 billion.
Source: Adweek