Introducing video benchmarks in Socialbakers Suite: benchmark your video success against your industry, country or region with never-before-seen insights → https://t.co/AnM9aSzYNk #smm #VideoMarketing pic.twitter.com/aAIhkLXCmw

— Socialbakers (@socialbakers) December 6, 2017
Socialbakers, the leading AI-powered social media marketing platform, announced the addition of the world's first video performance benchmarks for social networks to its Socialbakers Suite.
Socialbakers video performance benchmarks let marketers view their video performance metrics in a competitive context against industries, countries and regions. These benchmarks go beyond the simple measures available on social platforms about the brands' own content.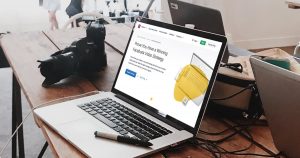 Benchmarking is essential for every marketer in optimising performance, justifying budgets and maximising the impact on social media. These video benchmarks come in addition to Socialbakers' ad performance and cost benchmarks, based on live data from actual ad spend by the world's top brands.
The impact of video content is growing. More than 8 billion videos are watched on Facebook every day. Adoption of native video across media is almost 100%, and across brands above 80 percent. To meet audiences with content that resonates with them, it's now a must to integrate video into the wider social media strategy.
However, many marketers are still unsure what video KPIs they want to tie to larger marketing objectives. With video performance benchmarks marketers can navigate the relationship between the obvious potential value of video, the oversaturated environment in which they compete, and the actual investment it takes to make an impact.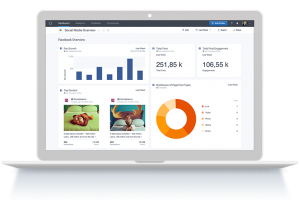 Metrics indices for video performance benchmarks include: overall score, video views (total, 10 and 30 seconds), video viewers (unique, unique 10 and 30, time watched, average time watched), and view types (repeated, click to play, auto).
"Videos are highly engaging pieces of content and on Facebook alone Live videos generate 10 times the number of interactions and comments as other videos. Marketers are investing more and more of their budgets into video and at Socialbakers we want to make sure they are not investing blindly," said Yuval Ben-Itzhak, CEO, Socialbakers. "With the addition of video performance benchmarks marketers can now integrate their benchmark insights into their larger digital performance analysis, regardless of social media platform, all within the Socialbakers Suite."
Monitoring their own video insights over time gives marketers a very limited picture of their performance and public video metrics of their competitors don't tell the whole story either. When vying for attention in a high-stakes game, marketers must dig deeper for answers.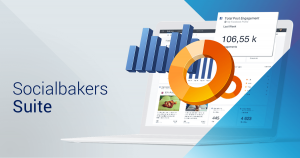 Now Socialbakers customers can integrate video performance benchmarks insights with other social media intelligence provided by the Socialbakers Suite to learn whether they need to improve their content, modify their targeting or post their content at better times to maximise audience engagement.
"Video content is becoming increasingly important across social as consumer behaviour and content preferences shift. Platforms, noticing this shift, are now prioritising video over other content types. In fact a look across some of our clients shows that Facebook video posts generate twice the organic reach of other content formats. This is a trend we expect to see continue and short form video should play a pivotal role in any brand's social strategy," said Deanna Sandmann, Director of Insights, 1000 Heads. "Being able to benchmark video performance against industry benchmarks and competitors will be invaluable to understanding performance and informing those strategies."
Source: Socialbakers