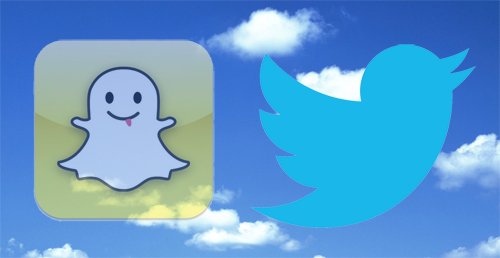 Messaging app Snapchat has become more popular than Twitter in terms of daily active users, according to a new Bloomberg report. The report claims that 150 million people are now using Snapchat daily. Twitter, meanwhile, has an estimated 140 million daily active users, based on earlier statements. Twitter counts 310 million monthly active users based on its most recent earnings report and said in the 3rd quarter of 2015 that about 44% of its monthly active users are active daily on the service.
Snapchat lets users send photos with annotations, as well as short videos. It also has imaging software that allows people to swap faces in a photo or add additional effects. One of the other features of Snapchat is its auto-deletion feature. These new figures may be influenced by Snapchat's Live Stories, a feature which only last 24 hours before disappearing, encouraging users to check in daily.
At this week's Code Conference on June 1, Twitter CEO Jack Dorsey also praised Snapchat, calling it "very modern," and described Twitter as "confusing." Dorsey explained, "When you do something [on Twitter], something unexpected happens."
Ars Technica added that Snapchat's touchscreen-heavy design is, according to Dorsey, "where the experience is going," hinting at frustrations over Twitter's reliance on SMS, specifically as it relates to detaching the service away from photo functionality.
Source: Rappler