Shine Technologies is changing its name to Rainbow, leaving the ad-blocking market and recreating itself as a service with benefits for consumers and advertisers alike: an opt-in experience allowing web users to decide what ads they get.
The move signals that the Israeli company is embracing advertisers, its previous enemy, developing the new product with input from European mobile carrier Three, an unidentified global advertising agency, and a media group.
The product verifies ads and digitally stamps them for consumers, who can opt into the service for free. Users will be able to choose ads they want to see or not see, resulting in them getting more relevant content.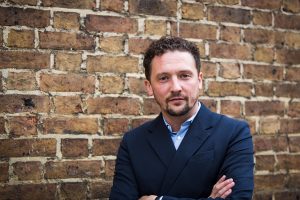 "Consumers desperately want a better ad experience — one that is less annoying, less malicious, faster, more relevant, and standardized," Rainbow Chief Revenue Officer James Collier said. "That was always and remains our priority."
In-app advertising probably accounted for about 73% of mobile-ad revenue in 2016, according to eMarketer. At the same time, about 16 percent of the world's smartphone users, or about 309 million people, used software such as that of Shine's to block ads, according to a May report by PageFair and Priori Data. Rainbow hopes to bridge between the two with a product that turns on with the click of a link.
Three UK will start offering the opt-in Rainbow service in 2017. The carrier believes that improving the advertising experience will help it acquire and retain customers, the company said in an e-mail.
The wireless provider was one of the first to trial ad-blocking software in 2016, saying customers shouldn't be subjected to intrusive and excessive messages. The move was criticized by publishers and advertisers. Publications including Wired, which depend on advertising for revenue, in 2016 started giving readers a choice: stop blocking ads or pay to look at an ad-free version of the site.
As part of its overhaul, Rainbow raised several million dollars from existing investors that include Horizon Ventures. It is offering the opt-in ad-verification product free to advertisers, carriers, agencies, publishers and consumers. The company will charge for insights drawn from its data, offering advertisers information to help them better target their audience.
Source: Bloomberg