WhatsGerman, a language course based on the already existing digital platform, WhatsApp, won the mobile category's gold award at the 2016 Cannes Lions International Festival of Creativity.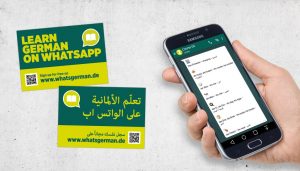 WhatsGerman is a language course that is delivered through the messaging platform WhatsApp, and is directed towards the large number of refugees that entered Germany in 2015.
Germany experienced an arrival of more than one million refugees who did not know how to speak German. Most of these refugees had mobile phones and WhatsApp so that they could communicate with their families back home.
With the help from an external broadcasting service, Germany's Serviceplan Group brought the opportunity of integration refugees' smartphones.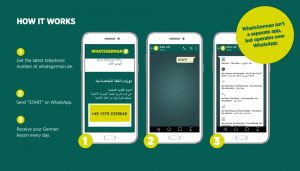 Refugees could sign up via WhatsApp for WhatsGerman so that they could learn German and therefore be able to communicate in their new country at no cost.
WhatsGerman lessons last three months–the average time that refugees would have to wait to take a language course–and are available in English, Arabic and soon, other languages. WhatsGerman sends users one lesson everyday that includes emojis, text and videos to help translate different words. WhatsGerman offers three different courses–one focusing on learning the latin alphabet, one about becoming familiar with German vocabulary and short phrases, and the last about grammar.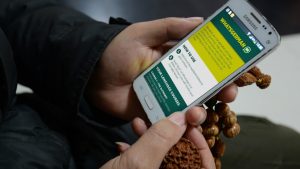 To alert refugees of the opportunity to learn German, WhatsGerman posted flyers in refugee homes, and posted on social media.
WhatsGerman experienced mass medial success, all through earned media. The first Facebook post about WhatsGerman was shared over 14,000 times over the span of two days and caused around 17% of the Arab-speaking refugees, or 80,000 people to register for the language learning service within the first six weeks of its existence. WhatsGerman found press through Facebook, Caritas, Page and Vice Magazines, BILD and Radio Bremen.
Thousands of refugees provided positive feedback about the language course, in German, proving that the campaign was a success.
Article by Haley Manin, Lovely Mobile News