BlackBerry Mobile tapped media and creative agency Schiefer Chopshop (SCS) to launch the new BlackBerry Mobile brand with a whole new campaign for its innovative new KEYone – the first mobile device under TCL Communication, a top-5 smartphone manufacturer in North America.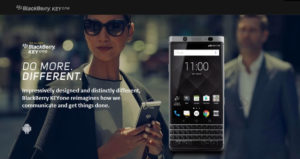 Under the tagline 'Do More. Different.' SCS has created a campaign that asserts BlackBerry Mobile as an intentionally unique lifestyle brand, and positions the new BlackBerry KEYone as a distinctly different Android smartphone built for modern communicators.
The campaign, which launches in the US on July 26, includes digital video, display ads, native ads on social, out-of-home, and traditional television spots, all targeting customers who want a powerfully effective way of communicating on the move.
The campaign rolled out with a launch event at Selfridge's in London on April 27, in Germany on May 11, and in Canada on May 18. Schiefer Chopshop managed and developed the strategy, creative, media and social media content for the global lifestyle campaign.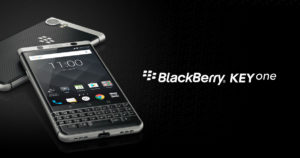 Looking for a stylized international lifestyle aesthetic, SCS tapped French photographer and director Patrick Curtet to lens the shoot. Curtet incorporated the same aspirational view as seen in his work for automakers Mercedes, Porsche and Lexus. Rather than leverage the historic BlackBerry black visuals, SCS led with brighter lifestyle imagery to differentiate the BlackBerry KEYone and to reflect TCL's fresh approach to the brand. Each piece of creative in the campaign spotlights one of the BlackBerry KEYone's distinctly different features to position the phone as an efficient must-have device for a global user.
In the US, The creative for this campaign will touch the target consumer wherever they may be, from :30 television spots on Fox Sports and ESPN, to digital via programmatic media buys, premium site takeovers, YouTube bumpers, static and animated banner ads, as well as out-of-home billboards and airport lounge partnerships in Toronto, New York, Los Angeles, and Seattle.
Source: Schiefer Chopshop