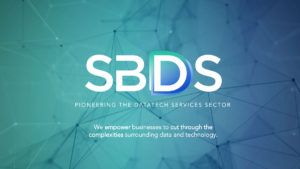 The world's first ever DataTech Services provider, SBDS, announced it has successfully completed its proof of concept phase and formally launched its global offering for marketers and publishers.
Formerly known as SilverBullet Data Services, SBDS helps companies deliver value from their data management platforms (DMPs), customer data platforms (CDPs) and general data activation strategies.
91% of advertisers have already invested in a DMP, or plan to adopt one by the end of 2019, with the goal of optimising their marketing by utilising customer data more effectively. But many have struggled to make those investments work, often lacking the deep technical expertise required to make their project a success.
This is where SBDS's DataTech Services offering comes in. SBDS has hand-picked the best experts from all the major Marketing Clouds, Consultancy Firms and Network Agencies and now offers a unique combination of impartiality, expertise and a team that actually gets their hands dirty with the technical build.
During its 18-month proof of concept phase, the company built a client list including D&G, The Economist, Maserati, Ladbrokes Coral Group and Fiat Chrysler Automobiles; and established partnerships with major players including Deloitte and Salesforce.
"SBDS proactively and successfully drove our company's DMP implementation across six markets in a reduced timeframe. Flexibility, technical experience, respect of local nuances and deep knowledge of both businesses' requirements and priorities make them a valuable and trusted partner." states Francesco Malerba, Brand Marketing Communication & head of EMEA Digital Media at Fiat Chrysler Automobiles.
Since it launched in London, SBDS has opened offices in Milan, and most recently Melbourne, as it begins quickly scaling operations. It is targeting £30 million in revenue by the end of 2022.
SBDS was co-founded by Simon Theakston and Umberto Torrielli. Umberto formerly led the Bluekai Solutions Consulting & Implementations team across EMEA, prior to its acquisition by Oracle for $440m. Simon spearheaded digital operations at iProspect before he moved to BlueKai to lead the launch operations in the EMEA market, also prior to the Oracle acquisition.
Umberto Torrielli, co-founder and managing partner, added: "Companies were attracted to DMPs, and latterly CDPs, for the right reasons – the promise of less wastage in advertising spend, more relevant digital campaigns, and generally more intelligence around their own first party data. The problem was that many businesses rushed in without fully appreciating the scale of the challenge, and often without the in-house skills to take advantage of their shiny new tech. We help businesses get the most out of the investments they've made."
Simon Theakston, co-founder and managing partner, said: "For many companies, the major problem they face is having access to the right skillset to make their DMP project a success. That's where we can help; there's a finite global talent pool of people who really get this space, and we're extremely proud to have many of them here at SBDS. The mix of talent we have means we are much more than just consultants – we work in, not on the DMP space – we're a tech and services business."
Source: SBDS