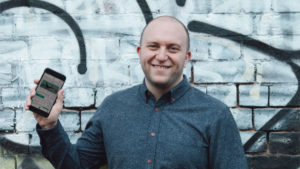 Chip, the savings app, has successfully completed its Series A funding round on Crowdcube, raising more than £4m and attracting a record-breaking 7,036 investors on the equity crowdfunding site.
Chip is on a mission to build the best savings account in the world. It has already grown to 75,000 accounts, processed £58m of savings and received £36m of deposits since receiving Crowdcube's third biggest ever raise last year. In the next four years, Chip aims to reach millions of users across the UK to help them save and better their finances.
Chip uses an AI-powered algorithm to continuously calculate exactly how much you can afford to save. The app then transfers that money automatically, every few days, into a savings account that pays up to 5% interest. The average UK adult saves just 1.7% of their income and earns less than 1% interest on it.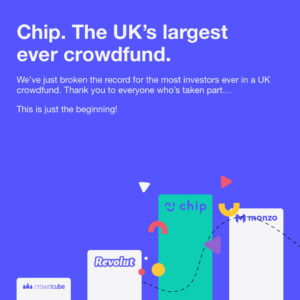 The funds will be used to launch new products including ChipX in early 2019. This is a community lending service, which aims to disrupt the UK's high-cost credit market. Chip savers will have the opportunity to gain higher returns by lending to other Chip savers who are overdrawn at a lower cost.
Funding will also support on-boarding of Chip's waiting list and the roll out of a host of other new features including instant saves, transaction roundups, FSCS protection, smart goals and squad goals.
Simon Rabin, Chip's founder and CEO says, "We believe we're building the best savings account – one which makes stashing away money as easy as spending it. This record-breaking funding round will allow us to accelerate this, on-boarding millions more users and launching new innovative features. We're hugely excited to welcome so many new investors into the Chip family."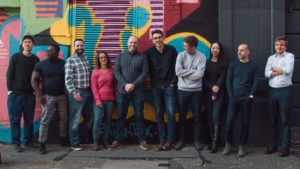 The news comes in the same month that millennial challenger bank Monzo secured it's latest round of funding, valuing the company at over £1bn, and in which London fintech Revolut is rumoured to be securing £500m from SoftBank at a valuation over £3bn. Chip is following in their footsteps. These companies also crowdfunded their earlier rounds of investment, and Chip is beating their records.
Chip CMO Alex Latham says, "We are becoming the challenger bank for savings and the enthusiasm of our savers to invest in the company is a fantastic endorsement."
Source: Chip