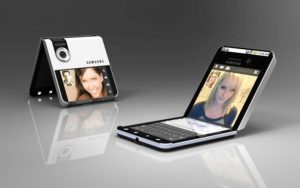 It's been rumoured for some time now – but Samsung is finally about to unleash its bendy-screened, folding smartphone in 2018.
A support page for the handset, rumoured to be called the Galaxy X, has already been spotted online – and it's believed it could be unveiled at the CES tech show in January.
Samsung patents hint that the device will have a hinge which allows it to be folded over, like a wallet – and company executives previously described a device which would unfold to offer a tablet-sized screen.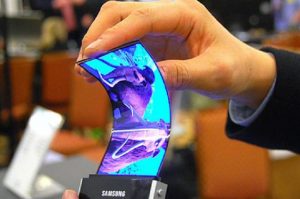 Koh Dong-jin president of mobile business confirmed the move in a media day for the Galaxy Note 8 in Seoul. He said the company aims to release a smartphone with a bendable display in 2018. Koh told Boy Genius Report, "We will launch the device only after overcoming a series of technological barriers."
Previous reports suggested that both Samsung and LG are planning to launch devices which 'unfold' into larger screens – allowing users to keep a tablet-style device in a pocket, according to the Korea Herald.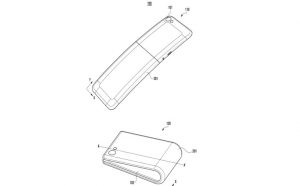 Apple also quietly patented a foldable iPhone concept, filing on August 28, 2016 – detailing a device which uses 'carbon nanotubes' to allow the screen to fold while still working.
At the time Lee Seung Woo, an analyst at IBK Securities Company said, "This product could be a game-changer if Samsung successfully comes up with a user interface suitable for bendable screens. Their biggest obstacle was related to making transparent plastics and making them durable, which seems resolved by now."
Source: Yahoo!