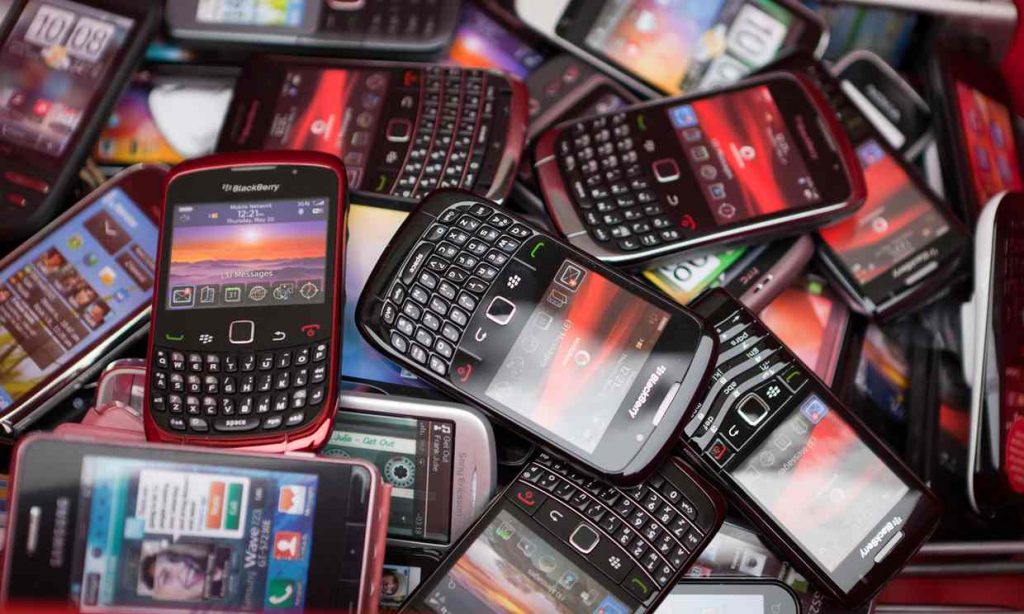 Everyone hates mobile ads – even advertisers.
In the midst of the advertising industry's annual summit in New York last week, agency directors, media buyers and other ad-world professionals were up in arms about ad-blocking software expanding and improving beyond their capability to defeat it. Many admitted they have no one to blame but themselves.
As executives prepared to descend on Manhattan for Advertising Week, there was one topic of conversation: Apple had just made ad-blocking mainstream. The company's shiny new mobile operating system, iOS 9, allows anyone using an iPhone to cut out ads, taking a bite out of the $31.9bn mobile ad market, not long ago touted as the savior of the publishing industry.
But don't shoot the message-blockers, said Constantine Kamaras, chairman of the board of the Interactive Advertising Bureau (IAB) Europe. They aren't the real problem.
"The broader problem is, in many ways, that in some cases digital advertising has not put at the forefront the fundamental truth that the user experience is paramount," Kamaras said.
"And no advertising that does not respect the user experience, be it in terms of content, in terms of design and creative, or in terms of device functionality is going to work. It's bad advertising."
Apple's move is interpreted by many in the industry as a potshot at Google, which is the largest single player in the global digital advertising business and reaped some $5bn last year from the digital ad market, according to then-CEO Larry Page. (Page now runs Google's holding company, Alphabet.)
But blocking "takes the publishing experience out of publishers' hands" said Scott Cunningham, IAB senior vice-president of tech and ad operations, adding that it is likely to hurt fledgling e-businesses. Cunningham, both in conversation and at a press conference last week, likened ad blocking to hostage-taking, calling the practice of approving some ads and not others hypocritical.
He is not alone – many in the industry are furious. There have even been lawsuits.
That doesn't change the fact that most consumers loathe seeing ads on their phones. A recent AOL survey found that 75% of online video ad viewers complained about seeing the same ads over and over, 62% were upset that there were so many ads, and nearly half thought the ads went on too long. In every category, respondents were angrier about mobile than tablet or desktop ads.
But even the makers of ad-blockers don't think software that keeps out all advertising is a good solution. Marco Arment, the programmer behind Apple's No1 ad blocker, Peace, pulled his product after a few days at the top of the charts.
"Ad blockers come with an important asterisk: while they do benefit a ton of people in major ways, they also hurt some, including many who don't deserve the hit," Arment wrote.
Some industry observers, including Google's Sridhar Ramaswamy, have said the ad industry won't ultimately suffer but publishers – especially small ones – will.
"All the journalism that we love is supported pretty heavily by advertising," Ramaswamy said at an Advertising Week session. "The real problem is that ad blockers throw out the baby with the bathwater. They remove the diversity that has enriched all of our lives."
And ultimately, consumers and advertisers may have a common enemy in "badvertising": some of it is virus-ridden and dangerous to both to the consumer and the client.
One of Cunningham's plans to thwart blockers was to increase security for advertisers so that lists of ad networks could be made harder for ad blockers to download; that in turn could help cut back on rampant "click fraud", in which viruses tell advertisers who pay by the click that their ads have been used many more times than they actually have.
That still doesn't solve the PR problem. Nobody has a favorite web ad and, more critically, digital advertising reliant on viewer profiles has helped to lead the "big data" boom, resulting in so much valuable information housed in so many places that breaches like the recent, disastrous hack of data giant Experian have become commonplace.
Apple's public objection – echoed by many consumers – to the big-data-fuelled ad model is, in CEO Tim Cook's words, that "you're not the customer. You're the product."
Google doesn't break out details on its mobile advertising dollars, but its falling cost-per-click (down 3% year-over-year last quarter and 7% the quarter before) seems to indicate a less robust mobile market share and an overreliance on desktop ads (which are losing market share as mobile balloons), and thus a weakness for Apple to exploit.
"Apple is one of our largest partners," said Ramaswamy. "We've had a collaborative relationship, but we've also had difficulty and competition."
The Google executive said he thought the solution was "a conversation with consumers" about advertising and that privacy concerns were overblown.
"People are actually OK that some of their information is used to serve ads," he said.
Ultimately, Kamaras said: "We have to reconcile the fact that user experience is paramount but also that advertising is critical in financing the ecosystem."
Lawsuits won't work, he said, nor will ad-blockers-blockers – "Then you'll get ad-blockers-blockers-blockers."
Instead, Kamaras said, advertisers are going to have to make their case to consumers.
"What I see as the best path," he said, "is a digital entente between users and companies that is based on quality standards and codes of conduct, but also on an understanding that all these services can only be financed, today at least, by advertising."
Source: The Guardian