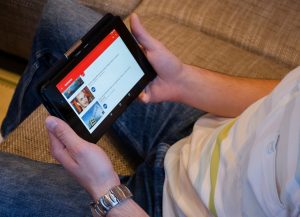 Quantcast and SpotX have agreed a global deal that will see SpotX premium video inventory powered by Quantcast for modelling and targeting.
The deal was announced to the Australia and New Zealand markets on March 16 but will be live across 27 other markets globally.
According to the announcement, the deal has been made in retaliation to advertisers increased investment into video advertising and their need for more sophisticated targeting across both desktop and mobile.
Quantcast ANZ managing director Andrew Double, said: "More brands are seeing the value in programmatic and are starting to invest heavily in digital video. This partnership affords us access to premium video inventory while overlaying the smarts of our sophisticated data and decisioning. This increased scale will put us in a strong position to meet the market demand for programmatic video."
For SpotX, the deal essentially gives the video specialist more access to data, which should improve the accuracy of targeting around video ads.
"Publishers are investing more into their own video inventory across premium sites and niche, targeted, web properties. This enables advertisers to be more granular in their targeting and generate strong branding results by applying the right mix of media targeting and data modelling," added Double.
In February, Spotx announced a raft of new hires to its European office as it prepares to beef up products and services in the region, while in APAC it's been building on its deals with broadcasters in markets such as Vietnam.
Source: The Drum