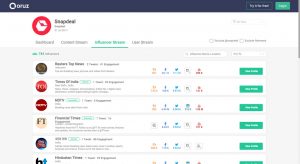 Indian social intelligence firm, Qoruz, has launched a new offering in its influencer marketing suite. The newly launched social media tracker enables brands and their PR teams to identify and leverage social influencers during a crisis situation.
In an increasingly social world where timely identification and mitigation of crisis is becoming more and more difficult for brands, Qoruz's social monitor makes it easier and faster for PR and communications teams to not just monitor negative sentiments but also segregate the 'adversaries' and 'advocates' in real-time, understand their social clout, and execute a more effective crisis management plan.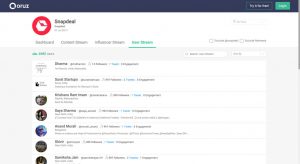 The keyword-based tracker can be deployed for real-time listening across major social media platforms on potential topics of concern for the brand. The tracker specifically focuses on earned media and provides data that includes live content streams, media exposure trend, social footprint of each user participating in the conversation, as well as demographic, geographic, and sentiment analysis of conversations related to the chosen keywords.
Qoruz adopts a wildfire response approach to crisis management. The critical spots in a social media wildfire are social influencers – people who hold tremendous power to sway public emotions, opinions, and decisions. Hence, in times of a social media crisis, in addition to know what is being said about the brand, it becomes equally important to know who is saying it and how much influence does he/she carry.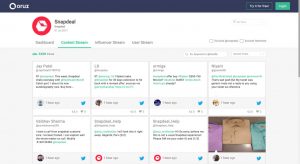 What the tool essentially does is segregate social influencers from all the user talking about a brand, and further classify them into adversaries, agnostics and advocates, based on a sentiment analysis of their social content about the brand and specific keywords. This classification becomes the cornerstone of a highly effective and quick response management plan for social media crises. It ensures that brands and their PR teams are able to prioritize audience segments based on social influence, and disseminate appropriate communication to these segments.
Speaking about the product, Prabakaran, Chief Technical Officer of Qoruz, said, "Time is of essence in a social media crisis, and the usual approach of pasting the same message all over your brand channels and handling each conversation on a one-on-one basis or worse, ignoring a lot of them hoping they'd die down on their own is time consuming, unappealing, and ineffective. Our approach and our platform enable a transparent and trustworthy mitigation of crisis."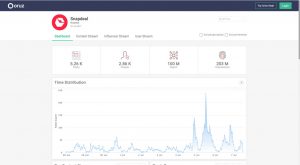 Varun Tyagi, Product Manager for Qoruz, added, "Influencers are the people who hold tremendous power to sway public emotions, opinions, and decisions. Any media crisis management plan that does not involve a strategic focus on these influencers is bound to fail. This is where Qoruz crisis monitor comes into play. Social influencers are not just a marketing aid anymore. The most vocal brand advocates are willing to stand for the brand and for what is right, and we have built a platform where brands can identify and leverage these advocates in times of crises."
Qoruz, not only provides a social influence footprint for each of the brands' customers, but its social influencer database of more than 6 million helps find influencers with a positive affinity towards a brand, specific causes or topics of conversation.
Source: Qoruz