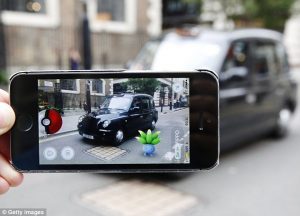 Pubs and restaurants across the UK are paying to become Pokemon Go destinations in a bid to lure gamers through their doors.
Business forking out £100 a day for virtual creatures to be found on their premises are reaping the rewards of the trade dubbed 'Pokémonomics'.
London burger restaurant Maxwell's said its revenues have risen 26 per cent since buying 'lures' which attract Pokemon.
It has employed somebody whose only job is to drop the virtual lures in Convent Garden and has even released a range of Pokemon milkshakes.
Harbouring Pokemon has brought 2,750 additional customers to the grill, bringing in an extra £70,000.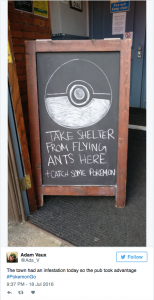 "It's incredible how everyone has reacted to the game," Maxwell's Marketing Manager Anthony Knight told eat out magazine. "I was walking through Covent Garden last week and in five minutes had seen at least a dozen people running around trying to capture Pokémon. Working in hospitality you have to react quickly to new trends and fads and I had a feeling this could be a winner for us."
The Oakford Social Club in Reading says that revenues have increased by 5 to 10 per cent and Fuller's said it was thinking about paying for lures.
George O'Connor, an analyst at investment bank Panmure Gordon, said that augmented reality gaming provides an opportunity to "influence how we spend our money".
"Of course businesses are going to be looking at having sponsored locations inside the game, or offering rewards to people they can lure to visit their sites," he told the FT.
Since the app was launched in the UK on 13 July, it has been downloaded 5.1million times. The augmented reality game has 21million users worldwide.
Other beneficiaries of the app include mobile phone operators as gamers chomp through their data.
Source: Daily Mail