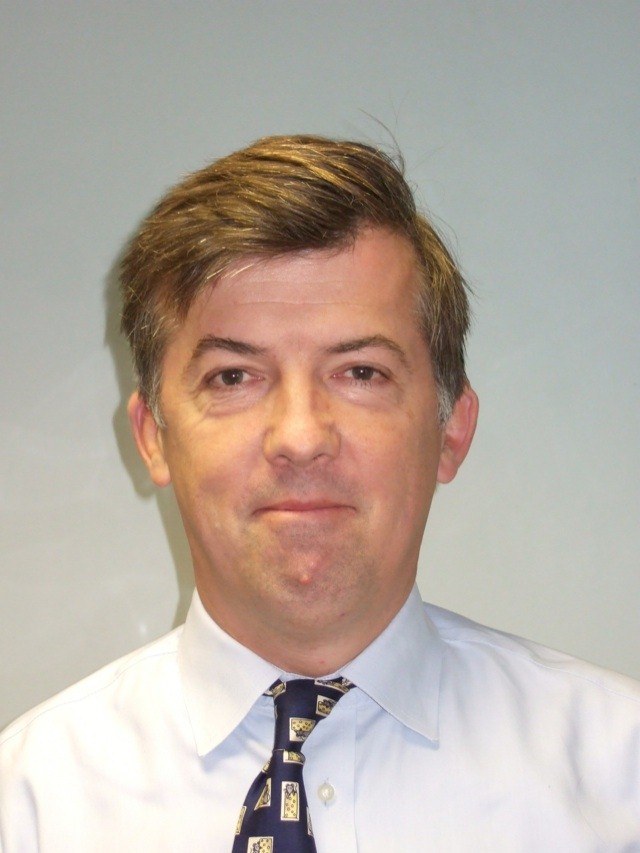 MediConnect, the blockchain solution for tracing and sharing data across the medication supply chain, is pleased to announce that Patrick Curry OBE, CEO of the British Business Federation Authority (BBFA), has joined the Company as an adviser to the Board. Patrick brings extensive experience of deploying technological solutions to build secure collaboration between governments, industry bodies and private companies.
Awarded an OBE by HM The Queen for services to international collaboration, Patrick has over twenty years' experience of developing policies and standards. He is CEO of BBFA, a governance body seeking to build collaborative, digital trust mechanisms across industries, and co-authored the UK Government's Lord Holmes Report in 2018: "Distributed Ledger Technologies for Public Good: Leadership, Collaboration and Innovation".
At BBFA, Patrick is tasked with overseeing working groups to implement the findings of this report, namely working collaboratively to implement new secure, private technologies such as blockchains. This includes the Prescription Drug Addiction Working Group, which has signed up MediConnect as a member and invited contributions from all the major regulators.
MediConnect is a blockchain solution designed to track medication all the way through the supply chain from the point at which it is manufactured to its prescription by medical professionals and purchase by patients. At a time when 200,000 Brits are said to be chronic users of prescription painkillers (Evening Standard: 2018), MediConnect provides a blockchain solution to share information securely between companies, pharmacies, hospitals and health organisations.
This will perform the following functions:
Prevent the misuse and overprescribing of prescription drugs
Provide information to assist health practitioners in preventing and tackling drug addiction
Establish drug provenance and traceability through all parts of the supply chain
Streamline the drug recall process, reducing health risk and cost
MediConnect has agreed a five-year contract with the Addiction Safeguarding Committee Organisation (ASC), under which the organisation will exclusively use MediConnect's blockchain solution and all ASC members will be integrated into the platform.
Two online pharmacies, UK Meds and Tower Health & Pharmacy, have already signed up to integrate MediConnect's solution upon conclusion of the Company's Initial Coin Offering (ICO). A comprehensive pilot scheme is also planned with 8-10 local private and NHS pharmacies set to trial the solution, which will enable 360,000 patients to store their records securely on the MediConnect blockchain, processing 50,000 transactions every month.
The MediConnect blockchain is being built by Stratis Group Ltd as a bespoke solution based on the Stratis blockchain. MediConnect has launched its own MEDI Token to handle transactions and transfer value on its platform. The ICO of the MEDI Token is currently live and is expected to conclude in H1 2019.
Dexter Blackstock, CEO of MediConnect, commented: "We are delighted to receive the support of such an influential and well-connected adviser as Patrick. As head of the BBFA, Patrick specialises in seeing the value of technologies that can work between companies, industry bodies and governments. His support of MediConnect is therefore a highly significant endorsement of our solution and will help us onboard even more pharmacies and prescribers. By centrally tracing the medical supply chain and preventing the oversubscription of prescription drugs, MediConnect will protect the health of patients and save the NHS millions of pounds." 
Patrick Curry OBE, CEO of the British Business Federation Authority, added: "MediConnect is an excellent example of a solution designed to tackle a problem by bringing industry, government and regulatory bodies together. The overuse of prescription medication is a growing and worrying trend in society and the need for controlled and trusted information sharing across the medical sector is key to addressing this. Because MediConnect is focused on drug delivery to patients and not just on patient records, I see ground-breaking opportunities for significant wider benefits in mental health, unemployment, care for the elderly, other addictions including food, alcohol and gambling, as well as reductions in costs and risks across the health and pharmaceutical industries. I look forward to working with the MediConnect consortia to develop its blockchain-based solution to this very important, national, real-world problem."
Source: MediConnect