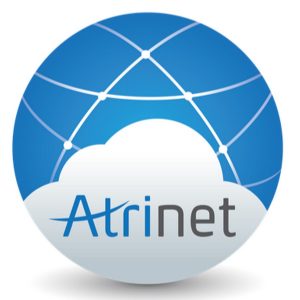 Atrinet Ltd. announced that Partner Communications, one of the largest service providers in Israel, has selected Atrinet's NetACE to provide an efficient way to automate, optimize and assure its network services across multiple network layers and its multi-vendor network equipment.
NetACE will play the pivotal role in the next-generation Partner Communications OSS solution to create seamless real-time network automation and SDN programmability of the Carrier Ethernet and MPLS business network environment. This will accommodate substantial traffic growth and rapid increase in the number of business and residential customers Partner Communications faces today.
NetACE will enable Partner Communications to significantly bolster responsiveness to business demands by automating the delivery of L2 VPN and L3 VPN business services and FTTH residential services across its large multivendor MPLS and Carrier Ethernet network infrastructure leveraging open REST APIs of NetACE.
NetACE is designed as an open model-driven network orchestration platform that allows for real-time policy-based provisioning and discovery of multivendor SDN/NFV and Legacy networks. Built on top of industry leaders "Codeless Data-model-driven Framework" and "Extensible Driver-less Architecture," NetACE gives Partner Communications full control over their network by taking service agility to a whole new level.

Simplified and ultrafast self-service onboarding of new vendors, technologies and services can be accomplished almost effortlessly within several days by the Partner Communications network engineers (rather than programmers) and they are not dependent on developers or external professional services.
"With a diverse portfolio in mobile network, communications infrastructure and digital services, Partner Communications offers a range of innovative telecommunication products and services such as complex Carrier Ethernet, MPLS and ISP services, new FTTH solutions to the residential market and verity of add on services (Voice, TV, Cyber and Cloud services). Our partnership with Atrinet will enable us to manage growth, promote new market segments and enhance the customer experience," said Yuval Keinan, Deputy CEO at Partner Communications. "By choosing Atrinet's NetACE platform, Partner Communications will accelerate time to market for new products and services."
"We are excited to collaborate with Partner Communications to change the way the network operates today using our innovative NetACE platform," said Ohad Kamer, CMO at Atrinet. "Working closely with Partner Communications gives us a deep understanding of their operational and business needs and helps us to drive new innovative enhancements to our products and technology."
Source: Atrinet Ltd.