Pandora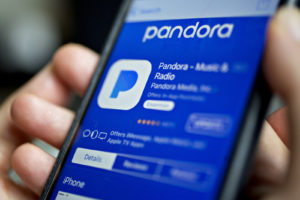 is set to acquire digital audio ad technology company AdsWizz for $145m in an effort to bolster its advertising revenues.
The deal is expected to close in the second quarter of 2018 and is subject to customary closing conditions and regulatory approval.
Pandora agreed to pay $145m in a combination of cash and stock, with a minimum of 50% paid in cash and the remainder to be paid, at Pandora's election, in either cash or stock.
AdsWizz, which will become a subsidiary of Pandora, will upgrade the streaming platform's ad tech capabilities, and aims to provide its advertisers with greater audience reach and expand the company's revenue opportunities.
CEO Alexis van de Wyer will continue to lead the firm.
Roger Lynch, CEO of Pandora, said: "Since I joined Pandora six months ago, I have highlighted ad tech as a key area of investment for us.
"Today we took an important step to advance that priority and accelerate our product roadmap.
"With our scale in audio advertising and AdsWizz's tech expertise, we will create the largest digital audio advertising ecosystem, better serving global publishers and advertisers — while improving Pandora's own monetization capabilities."
Van de Wyer added: "For the last ten years, our mission at AdsWizz has been to enable the global monetization of digital audio by building innovative advertising technologies for music streaming services, digital broadcasters and podcasters.
"We believe in providing value to all stakeholders — brands, publishers and listeners — through engaging and well-targeted advertising experiences.
"Now is the time to combine forces with Pandora, one of the leaders and pioneers in digital audio, and accelerate our ability to provide solutions that meet the increasingly sophisticated needs of advertisers and digital audiences."
Source: Music Business Worldwide