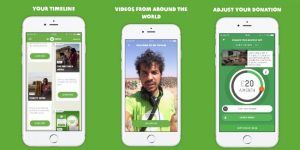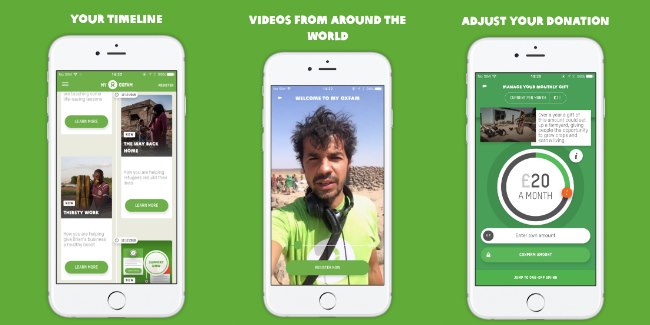 Oxfam has launched an app aimed at bringing its supporters closer to causes and giving them more control – by enabling supporters to adjust the amount that they donate each month and easily manage how Oxfam contacts them.
My Oxfam is described as the 'first of its kind for a charity'. It offers real-life stories, live updates on emergencies and video messages from Oxfam staff on the ground to show donors the impact of their support.
Paul Vanags, Oxfam's head of public fundraising, said: "My Oxfam provides a window onto the lives changed by our supporters' generosity and allows users to control their giving from the palm of their hand. The app gives them complete control of their support anytime anywhere and allows them to experience the impact of their generosity. Our supporters are the lifeblood of our organisation and their donations make a massive difference to millions of people around the world. We want to make giving easy and rewarding."
The app, available on iOS and Android, features behind-the-scenes 'selfie' style videos from Oxfam staff; to show supporters who their donations are helping, real-time updates during humanitarian emergencies, and a 'support now' dial; which enables donors to 'dial-up or dial-down' the amount they give each month, or make a one-off donation.
In addition, My Oxfam will keep a running tab of how much a support has given and show when a shop has sold an item that was provided by the user.
Vanags added: "We've strived to make everything easy, transparent and interesting for supporters. We want to say thank you and show people the impact of their ongoing support."
The app was developed by mobile product and innovation studio, Hi Mum! Said Dad.
"The My Oxfam app gives supporters immediate financial control and real transparency on how their donations benefit lives around the globe. The product represents a true category innovation that is set to change supporter exceptions for good," said Craig Wills, Managing Director at Hi Mum! Said Dad.
Source: Mobile Marketing Magazine