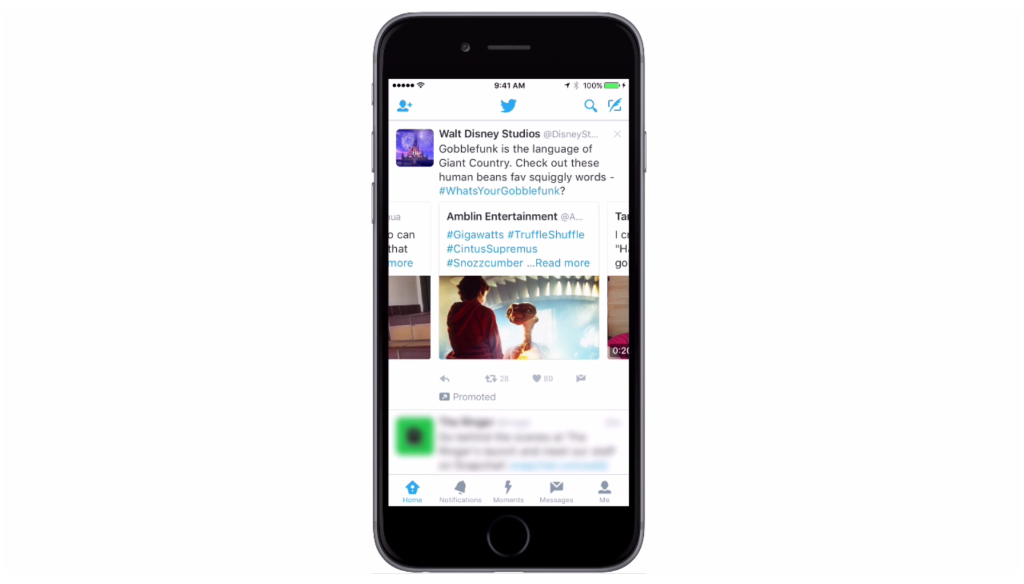 Twitter has unveiled a new carousel-style ad format that enables brands to leverage both their own tweets and those from other users, adding a user-generated content aspect to more traditional paid-for promoted tweets.
In order to integrate tweets from other users, marketers will need explicit permission from users, confirming that they are happy for their tweet to be used for promotional purposes. The tweet will then be included in the format, which creates a single swipeable ad unit from multiple tweets, and can include videos, images and text.
The format, called the Promoted Tweet Carousel, is already in use by companies including Disney and Volvo, according to Twitter, having been used to integrate multiple videos into a single ad unit, and use enthusiastic public tweets to support new trailers for upcoming films.
"Advertisers have told us that creating compelling, engaging content can be both expensive and time-consuming," said Andrew Bragdon, revenue product manager at Twitter. "We also know that driving word of mouth marketing is critical as marketers want to develop an authentic relationship with customers. Since people tweet about their favourite brands and products every day, we developed this powerful solution to help marketers leverage social recommendations."
"How we communicate with our tribe needs to be just as innovative as the cars we build," said John Militello, director of marketing for Volvo Cars USA. "We embrace platforms that have the same purpose as we do – putting people first. Twitter's new Promoted Tweet Carousel helps us show multiple videos within one unit, and this is a great opportunity for Volvo and Twitter to continue partnering in a way that doesn't interrupt the user."
With the growing use of social influences to promote products, the new format seems a natural evolution of Twitter's existing advertising features, but whether it can draw new brands to the troubled platform is another question.
Source: Mobile Marketing Magazine