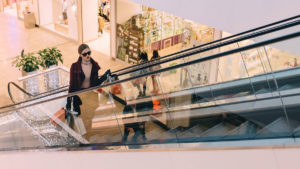 After a successful trial year in North-West England, OffIGo, a new digital platform that enables customers to find exclusive deals on their local high street, is now nationally available. During its first 12 months, consumers explored 1.4m pages of local high street offers and events, increasing both revenue and foot traffic in local advertised shops and restaurants.
"The customer is online every day and the high street, as a collective, is nowhere to be seen," says OffIGo CEO Dave Preston. "By bringing the high street together with digital innovation, businesses such as shops, bars and restaurants can promote their offers and events locally through OffIGo and increase their online visibility. In our trial OffIGo outperformed major online advertisers, with its click through rate being 3.9 per cent compared to Google's 3.1 per cent and Facebook's 0.9 per cent."
Customers can become a 'high street hero' by creating profiles for their favorite local stores and receive exclusive discounts. The heroes feature also enables users to earn up to £10 ($13) in money back or receive a gift from the stores. In return, OffIGo will give the businesses £25 worth of free advertising.
OffIGo is updated daily, so customers have access to new deals, offer, events and more every day. Businesses may also share promotional messages with users in their local area. Companies that have already showed support for the platform include IBM, Geovation and Ordnance Survey.
"Your local community is something you cannot buy online, and your high street is a big part of it being a successful one. OffIGo is an innovative digital solution to help high streets, their customers and their communities," said Chris Parker of Ordnance Survey's Geovation. "The high street isn't dead, it needs to evolve and that needs to include digital. We see a future high street with online businesses opening brick and mortar stores."
Source: Mobile Marketing Magazine