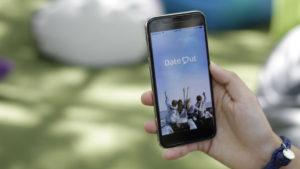 Launching in June 2018, new app Date Out is a marketplace platform curating one-of-a-kind dating experiences and unique gift ideas for couples.
Inspired by their own personal experiences, as well as those of their friends and colleagues, co-founders Esther Khong and Ang Wei Yi, both busy finance professionals, conceived Date Out with working adults in mind. They knew that, burdened by heavy commitments at work, many couples find it difficult and time-consuming to identify innovative date ideas. The app was thus developed to serve as an easily accessible source of creative date activities, unique gift exchanges and more.
Esther shared, "We wanted to offer a distinctive and innovative solution for a problem that's very common, but seldom addressed. Research shows that Singaporeans work an average of 45 paid hours a week, a figure higher than even Japan or South Korea, so it's no surprise that date planning often takes a back seat. Allowing our relationships to bear the brunt of our hectic schedules can be socially detrimental, so we want to help curb that by offering a comprehensive collection of ideas, that will improve the quality of relationships, and reduce the amount of time spent searching the internet for 'romantic places to go' or 'best places to date'."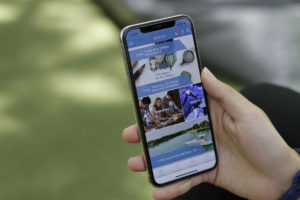 Co-founder Wei Yi added, "As the dating app industry for singles booms, what many people have failed to actually think about is what happens after a match is made. Date Out cuts through the noise by helping you to not just expand your network, but to build on existing relationships with your friends and loved ones."
The Date Out Experiences
Date Out currently offers five categories of experiences, spanning across Dating Ideas and Customised Gifts, to meet users' various preferences.
While Date Out is primarily targeted at couples, the app can also cater to friends who are looking for unique activities to do in Singapore. With vendors such as Wanderlust Adventures, SG Aviation Academy, The Fragment Room, Sandbox VR Experience and Oh Glorious Day onboard, Date Out is truly refreshing the face of dating and socialising, enabling users to select from a variety of unique experiences, including everything from perfume and leather craft workshops, to personalised clay-making and pottery sessions.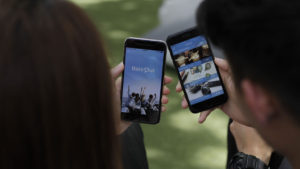 Date Out also offers specialised concierge services which will enable users to customise their gifts, ensuring that recipients obtain truly distinctive mementos. Date Out also offers a comprehensive reward system, where regular users can accumulate points and redeem them for special moments, such as tickets and curated events.
The app is available for download on iTunes and Google Play, as well as online here, with mirrored offerings for seamless user experiences across all channels and interfaces.
Beyond its launch in Singapore, Date Out has its sights set on global expansion, with initial plans mapped out for Southeast and Northeast Asia in the coming years.
Source: Date Out