Wunderman has created a new campaign for Movistar, a leading telecommunications company in Buenos Aires. 'Perspectives' is a mobile campaign developed using a unique digital storytelling tool that allows viewers to experience dual video perspectives simultaneously – simply by rotating their phones.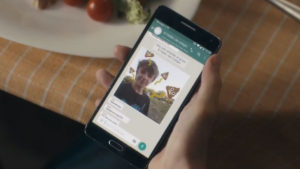 'Perspectives' is the story of a teenager divided into two parallel timelines in which the user can choose one to follow. The one side of the story, the cyberbullying is taking place at school. When the phone is twisted, the alternative scenario shows the teenager at home, where you can gradually see changes in his behaviour as a result of the situation he is going through. The story has two different endings depending on the user (adults or kids) with a call of action for adults to read the signs of cyberbully from teenagers and also encourage the victims to ask adults for help.
"Cyberbullying is an issue happening everyday around the world. We wanted to reach the younger generation with this issue by offering a mobile experience that is attractive for them by using something they are constantly consuming – technology. We came up with the idea of approaching the problem of cyberbullying from two aspects: one strategic, showing all the signs that we don't see because we are watching things from just one side and then by changing the point of view we can actually see what they are going through," said Wunderman Latam Executive Creative Directors, Dany Minaker and Patán Tarazaga.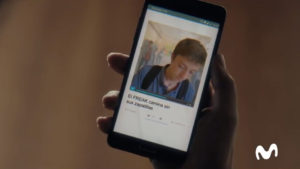 "With the #elegicuidarte platform, we wanted to promote responsible use of technology. We also want to encourage positive change and guide society to make good choices by taking advantage of the benefits of innovative technology. All activities are developed in partnership with Faro Digital, an NGO specialising in promoting the use of technology for good," added Romina Martinez Battista, Brand & Advertising Manager at Movistar.
This interactive mobile campaign uses gyroscope for the first time to link to the video player, allowing the content of the video to change automatically every time the phone is rotated. With video platforms that don't adapt to screen rotation, we just replaced the 'click' for a 'twist'.
The technology was fully developed by Wunderman Buenos Aires.
Source: Little Black Book