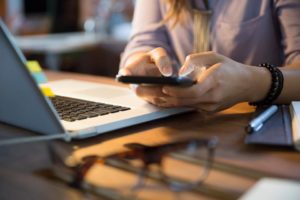 AI-driven programmatic and interactive advertising platform Mintegral has setup a studio dedicated to creating digital experiences for brands on mobile. Through the Mindworks Creative Studio, the Beijing-headquartered firm will offer creative services to brands and app companies for their mobile advertising, user acquisition, and monetisation campaigns.
Mindworks will focus on engaging ad formats including rewarded video, 3D video, playable ads, online mini-apps, and virtual and augmented reality content.
"The right ad creative can have a huge impact on the success of a programmatic campaign," said Erick Fang, CEO of Mintegral. "App campaigns have shifted away from static formats, and we see much better engagement with much richer, interactive formats. So it made sense to create Mindworks as a way for global app companies to access the talent and know-how we have within the studio."
Stella Zhu, creative director of Mindworks, added: "We want to showcase how technology and creativity can work together to tell a brand's story in a way that is fun, engaging and effective."
Mintegral was originally founded in 2016 as Chinese mobile ad tech firm Mobvista's monetisation platform. In 2018, the platform was spun out into its own company and now boasts more than 200 employees – more than 60 per cent of which are focused on product and technology – across offices in Asia, Europe, and North America.
Source: Mobile Marketing Magazine