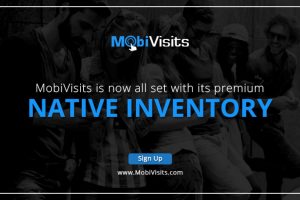 Mobile advertising company MobiVisits has unveiled an upgraded user interface (UI) for its clients, which now offers native inventory.
The new MobiVisits dashboard is designed to be more user-friendly and easier to manage, with an enhanced graphical interface along with other features, including an inventory tool.
Clients can now easily access the stats of daily available inventory by filtering the geography specification in the search indexes. A clear and candid view of the daily impressions available on a real-time building basis is designed to help clients plot their mobile campaign strategy more acutely.
MobiVisits has also launched native ad inventory native ad inventory to be in line with the needs of and demands from marketers.
Apoorv Soni, managing director of MobiVisits, said: "We wanted to serve our clients with quality and reliability, thus we associated ourselves with premium publishers, chief ad exchanges, and ad networks. We are excited about the improvements, and expect to deliver even better conversions with superlative features moving forward."
Source: B&T