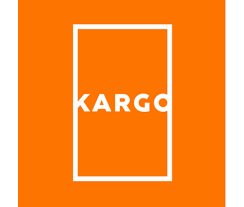 Kargo, one of the leader in mobile brand advertising, announces its expansion into New Zealand – the company's fourth global market and second outpost in the Asia Pacific region.
To best accelerate the company's regional expansion, Kargo has appointed Tim Richards as its first New Zealand-based Sales Manager, who will be based out of the company's official operations in Auckland.
Richards will be tasked with promoting Kargo's creative and high-quality mobile advertising capabilities directly to agencies and brands throughout the country. Kargo ads are displayed only within its proprietary, brand safe, invitation-only alliance of premium publishers. Richards's responsibilities will include continuing to expand Kargo's growing portfolio of Asia-Pacific agencies and brand clients as well as strengthen Kargo's relationships with leading publishers in the region.
"Kargo New Zealand is the next, highly anticipated step after much success in Australia and a record year of global growth for Kargo and our high-end, high-tech mobile advertising," said Kargo CEO and Founder, Harry Kargman. "As an established, superior alternative to the 'digital duopoly' across both the US and Europe, it's time to further extend the Kargo signature experience to new markets in the Asia-Pacific region where exciting partnerships are already underway."
Specifically, Kargo's expansion into New Zealand follows a record-breaking year during which the company opened its first two international offices, grew its workforce by nearly 60%, launched its programmatic and software businesses and completed several major mobile ad research initiatives. The expansion also underscores Kargo's early accomplishments in the region following significant success from Kargo's Australia operations, which opened in January of this year.
"Kargo's core messages resonate with local brands, agencies and publishers. Brand safety, transparency and creativity are watchwords in the New Zealand industry, and Kargo is uniquely placed to deliver on these promises at scale," stated Richards. "I look forward to furthering Kargo's presence in New Zealand and to help define mobile best practices, enabling advertisers to avoid ad fraud, bots and fake news. The creativity is first class and the ability to execute at scale in award-winning environments will prove to be a real boon for New Zealand advertisers."
A veteran of the digital media industry, Richards has previously worked at large-scale organizations such as Perform Group, News Corp and Yahoo. He brings extensive knowledge of digital sales spanning both direct and programmatic formats. Richards also contributes a wealth of experience in the mobile advertising sector, having spent the last two years leading Blis in New Zealand. Richards will report directly to Peter Birch, Kargo's Commercial Director of the Asia Pacific region.
Kargo is the only mobile advertising company that creates rich-media campaigns for over 200 of the world's best-known brands and partners exclusively with a handpicked alliance of over 70 of the most highly respected publishers in the industry – reaching 100% of all smartphone users, an audience that rivals Google and Facebook in terms of scale.
Source: Kargo