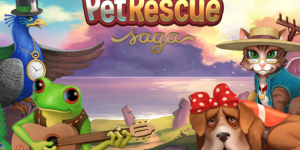 According to a study from the Video Advertising Bureau (VAB), TV is a significant driver of traffic for mobile apps. The "What's App'ning" report, the third from the VAB on the connection between TV advertising and online traffic, indicates a 77 per cent correlation between TV advertising and traffic for 60 popular mobile apps.
Examining TV spend and app traffic across 10 categories between October 2014 and December 2015 using comScore, Nielsen and Think Gaming data, research showed that when TV ads ran, unique visitors rose 25 per cent. Conversely, when TV ads did not run, unique visitors dropped 20 per cent.
Some specific results included:
Pet Rescue Saga saw a 40 per cent difference, averaging 2.5m unique visitors when spending $1.1m per month, falling to 1.8m unique visitors when ads didn't run.
Game of War, which usually spends around $9m per month, saw a 25 per cent drop in unique visitor traffic when ads didn't run. The game averages $24.6m in monthly sales against the spend.
Clash of Clans, which averages around $4.5m per month in TV ads, lost 17 per cent of unique visitors when not airing ads, with the total falling from 11.9m to 10.2m visitors. Sales for this game averages $36m per month when on the air.
According to the VAB, TV is highly effective for launching titles, with Blossom Blast – which launched in September 2015 – seeing a boost to 2.3m unique visitors within a month of starting TV advertising. Mobile Strike saw 1.9m visitors within a month of beginning TV advertising, reaching an estimated revenue of $12m per month in April 2016.
"TV is the light switch for digital traffic," said Sean Cunningham, president & CEO of the VAB. "Time and again, across categories, we find that digital products and platforms rely on TV advertising to deliver customers in real scale. And the return in sales is always exponentially greater than the ad spending."
Source: The Drum