Kargo, the leader in mobile brand advertising, announces its expansion into the Asia Pacific region with the opening of its first Australian outpost in Sydney. New executive hires Robert Leach, Peter Birch and Rob Williams will play key roles in continuing to drive the company's international growth.
The Sydney office marks Kargo's second global location outside of the U.S., following the 2016 launch of its flagship international office in London. The Surry Hills location is in the heart of Sydney's digital media district and will serve as a hub for clients and publishing partners in Australia and New Zealand. Kargo plans to continue its growth into the Asia Pacific region by doubling its local workforce by the end of the year.
As the first Sydney-based Kargo employees, Robert Leach will serve as General Manager, Asia Pacific, Peter Birch as Commercial Director, Asia Pacific and Rob Williams as Operations Director, Asia Pacific. Birch and Williams will work under Leach, and Leach will report to Owen Hanks, who was named Kargo's first General Manager, International in 2016 and tasked with leading the company's worldwide expansion.
"Many of the global publishers and top brands that Kargo works with in North America and the U.K. have encouraged us to continue our international expansion into the Asia Pacific region where there is a growing demand for quality mobile advertising," said Hanks. "I'm confident that Robert Leach, Peter Birch and Rob Williams are the right team to bring Kargo's high-impact ad formats and massive alliance of premium publishers to Australia and New Zealand."
"Australia is a natural spring board for Kargo given the region's established media and advertising industries," said Leach. "As mobile usage grows exponentially in Asia Pac, the premium editorial alliance provided by Kargo will afford brands the ideal environment and scale in which to advertise. This coupled with our award winning creative, zero ad fraud and the highest viewability scores in market will undoubtedly attract ANZ brand advertisers to Kargo."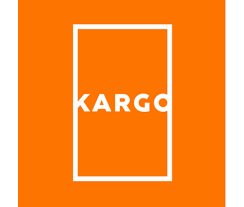 During his 20 years of experience in the advertising and media industries, Leach has successfully launched and grown the digital businesses for some of the world's largest media brands, including BBC Worldwide, News Corp and BSkyB. Birch's experience in traditional and emerging media sales includes work with mobile, broadcast and digital platforms in the U.K. and Australia. Williams joins Kargo from BBC Worldwide, where he led the development of the company's direct-to-consumer digital offerings in the Australia and New Zealand markets.
Kargo's expansion into the Asia Pacific region follows a record-breaking 2016 in which the company grew its workforce by nearly 60%, launched its programmatic software business, completed its first major mobile ad research initiative and was recognized for its growth and achievements on lists such as the Inc. 500 and the Entrepreneur 360.
Kargo is the only mobile advertising company that creates rich-media campaigns for 200+ brands (including Unilever, Procter & Gamble, Verizon and L'Oréal) and partners exclusively with an alliance of handpicked publishers (such as Bauer, The New York Times and CBS Interactive) – reaching an audience that rivals Google and Facebook in terms of scale.
Source: Kargo