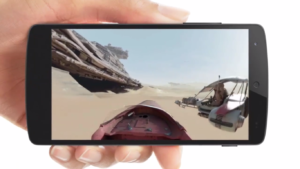 Disney, Sony Pictures Entertainment, and Alibaba are amongst a group of investors pumping $1bn into a mobile-focused streaming service led by former Hewlett Packard Enterprise CEO Meg Whitman and ex-Walt Disney Studios chairman Jeffrey Katzenberg.
WndrCo, a holding company co-founded by Katzenberg, announced that it had secured the seed-funding round for what is currently being known as 'NewTV'. According to Katzenberg, the platform "will access the best talent and intellectual property for this next era in entertainment".
Other investors in the platform come in the form of media companies like 21st Century Fox, Entertainment One, ITV, Lionsgate, Metro Goldwyn Mayer, NBCUniversal, Viacom, and Warner Media, as well as strategic partner investors including The Goldman Sachs Group, JPMorgan Chase & Co, Liberty Global, and Madrone Capital.
"More so than ever, people want easy access to the highest quality entertainment that fits perfectly into their busy, on-the-go lifestyles," said Whitman, CEO of NewTV. "With NewTV, we'll give consumers a user-friendly platform, built for mobile, that delivers the best stories, created by the world's top talent, allowing users to make the most of every moment of their day."
Source: Mobile Marketing Magazine