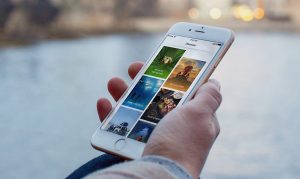 Travel media brand Lonely Planet has launched a new app called Trips, which it describes as a 'self-publishing content platform', and which aims to compete with Instagram as a way to share images and video from holidays and other travel experiences.
The app is focused on creating stories around each journey, using photos and videos directly from the phone's library to build a narrative. Users can 'like' trips, save favourite stories to profiles and discover new trips created by others by location or theme, such as wildlife and nature, adventure travel or road trips.
In addition, Lonely Planet's team of writers and editors will be curating top recommendations for the platform, designed to inspire users when they select their next holiday. According to a recent report by Skift, 63 per cent of consumers look to social channels before booking a vacation, and Lonely Planet envisions Trips as a way of leveraging its catalogue of independent travel content to engage socially connected travellers.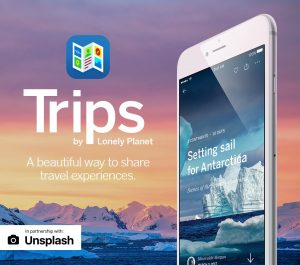 "At Lonely Planet, we are proud of our long history of offering the world's best travel content in a variety of ways," said Daniel Houghton, CEO of Lonely Planet. "We understand what the modern traveler wants and have delivered an interactive digital platform that offers an effortless, mobile-first way to document, share and discover remarkable experiences. Trips is simply the next step in growing Lonely Planet as we continue to pioneer the future of travel."
"I have been waiting for a platform that gives me the formatting options and tools I need to accurately express my travel experiences," said Ed Norton, professional photographer and contributor to Lonely Planet. "Trips helps me do this and is now my go-to app for creating high quality content on the move."
Source: Mobile Marketing Magazine