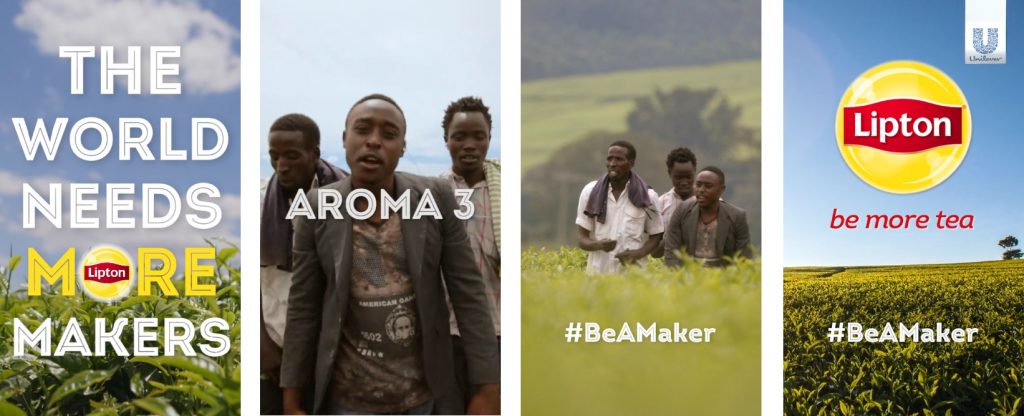 Unilever-owned tea brand Lipton has launched #BeAMaker, a mobile-first vertical video ad campaign.
The campaign pushes Lipton's sustainable living brand message, building on the fact that it sources tea from Rainforest Alliance-certified farms.
The video content tells the stories of young tea farmers in Kenya, focusing on what these titular 'makers' – such as rap trio Aroma 3 – do away from farming.
"#BeAMaker and the sentiment 'the world needs more makers' is directly inspired by the attitudes and convictions of the real people behind our tea," said Lipton global brand director Ian Busch. "It is this message that we want to communicate in a transparent and compelling way to connect today's Millennial audience with our brand."
The campaign is launching initially in the US, Canada, Sweden, France, Ireland, and The Netherlands in November, before rolling out to other markets in 2017.
Source: FAB News