AKQA developed a creative strategy to capture the unique in-game world of a Nazi-occupied 1960s America through Nazified pop culture. led the design and production of the game's identity, including logo, key art, packaging, and supplementary art, as well as the entire Collector's Edition of the game centered around our Elite Hans concept.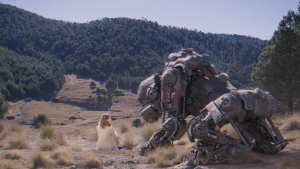 The game was announced with a trailer captured and created by AKQA that setup the story, characters and action of the game, all set to the sweet sounds of "Danke Schön" sung by Wayne Newton.
Ed Davis, Senior Account Director : "This campaign is a prime example of the kind of work we love to do: delving into a product to find its most compelling core, bringing that to out to gamers, and getting to create content from inside the world that helps pull you in."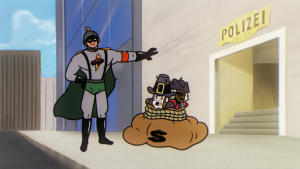 Bethesda Softworks, a ZeniMax Media company, today announced that Wolfenstein II: The New Colossus, developed by the award-winning team at MachineGames, is available now for the Xbox One, PlayStation 4 computer entertainment system and PC. Wolfenstein II: The New Colossus rockets the action and chaos of the Wolfenstein franchise to new heights. As BJ "Terror-Billy" Blazkowicz, players must unite a rag-tag group of resistance fighters all striving toward one common goal: kicking Nazis out of America.
"The Wolfenstein franchise is all about over-the-top action, combat and storytelling," said Jens Matthies, Creative Director at MachineGames. "With The New Colossus, we pushed our creative boundaries even further, and we can't wait for players to finally experience the next chapter of this wild ride."
Source: AKQA