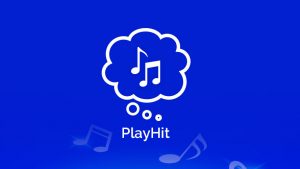 The next evolution in mobile instant messaging launches on the Apple App Store on November 28. PlayHit is a free keyboard app that moves the experience of texting friends beyond words and images. The era of the audio GIF has arrived.
Want Adele to sing "Hello" to a friend? PlayHit's predictive text technology suggests real-time recommendations. Looking for a Lionel Ritchie inspired ice breaker with a new dating app connection? The app lets you instantly preview and share a variety of audio clips that match the words typed in your message, or create your own in seconds.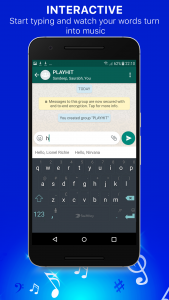 PlayHit helps instant messaging app users communicate in a more immersive way through short audio clips. Working in the same way as image based alternatives like GIPHY, it takes it to the next level by matching the words you type to your own creations and popular song lyrics in the PlayHit audio library. The keyboard is not just limited to instant messaging platforms, your favourite artist can also now sing to potential suitors on dating apps like Tinder and Bumble.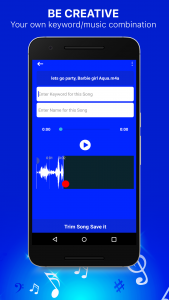 What makes PlayHit really sing is how easy it is to make the audio messaging experience personal. Users can select, play, trim and save any audio file that is downloaded on their phones. Each clip can range from 1-12 seconds and only takes a few touches to create.
Every saved clip includes searchable keywords that become immediately available via PlayHit's cloud-based library to the entire PlayHit community through their messaging app keyboard. The two ways of using the same app – creating your own clips and accessing the library – is proving to be a smash hit with users.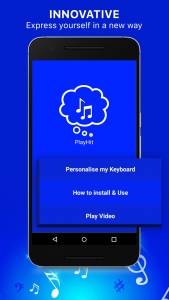 Giving users a fun way to incorporate favourite song lyrics into daily conversations is the first of many ways to use PlayHit. The technology that powers the app has the disruptive potential to change the way musicians share their work.
Artists that incorporate song samples can edit down songs and share audio ideas in seconds. Popular recording artists now have the opportunity to run message app marketing campaigns that include song teasers.
The role of song lyrics in human communication has remained largely unchanged in the era of digital music distribution. While music has always carried the message, PlayHit turns music into the message.
Source: PlayHit