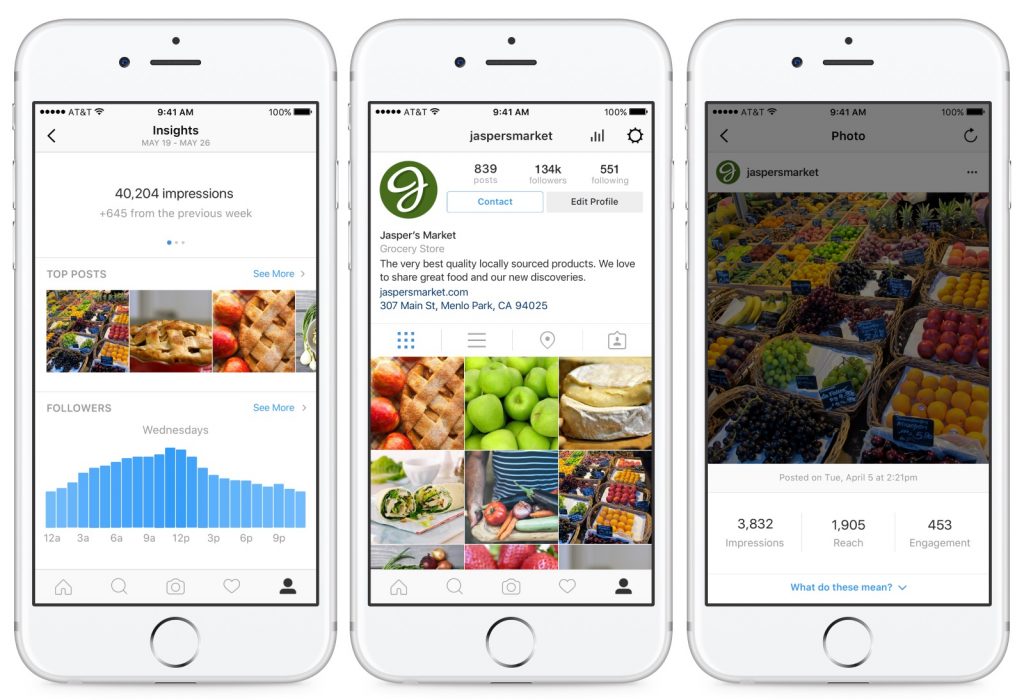 Instagram has launched a new series of tools for businesses in the UK and across EMEA, bringing developments that have previously been limited to the US to a new wave of brands and marketers looking to use the social network in Europe and beyond.
Over 200,000 advertisers now use Instagram to connect with consumers, and the platform is increasingly looking to provide businesses with additional ways to stand out to customers and measure the effectiveness of their campaigns.
Today's launches include business profiles, which will integrate 'contact' buttons to streamline the journey to purchase, Insights, which will provide businesses with key analytics data on their Instagram presence, and Promote, which will enable firms to better drive business objectives with creative.
"Small businesses have been a key part of the Instagram community since the start, and now they make up the majority of the 200k businesses that advertise on our platform today," said Amy Cole, head of brand development for EMEA at Instagram. "That is because Instagram makes it easy to connect with a relevant audience, anywhere in the world when they're in a key mind-set of discovery.
"Small businesses are some of the most creative and innovative in our community and it's incredible show many businesses have grown using the platform. But we want to make Instagram work even better for them, so we have listened carefully to their feedback to understand challenges they face, and the tools they need to drive real business results."
"Instagram's Business Tools have the potential to drive real value for our business," said Neil Waller, co-founder of Shore Projects.. "The insights are incredibly useful. We can now find out who's talking about our brand, how they are talking about it, where they are from, and their age. It's great to have this information at our fingertips for free."
Source: MobileMarketing