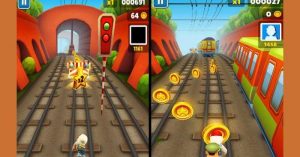 Mobile ad-tech platform InMobi has signed an exclusive partnership with Tapjoy, a US-based mobile advertising and app monetization platform to monetize Tapjoy's inventory in India.
InMobi said that this deal will enable Indian advertisers to expand their reach across several global mobile gaming apps beyond its 135 million unique devices in India. The terms of the partnership were however not disclosed.
Tapjoy claims to have 40 million unique users in India across popular mobile games such as 8 Ball Pool, Criminal Case, Shadow Fight 2, and Subway Surfers.
It offers a suite of advertising products including engagement-based ad experiences like video and gamified rich media, as well as performance-based ad solutions to increase in-app engagement, drive a direct response and grow advertisers' consumer base among others.
"We are excited to be Tapjoy's exclusive monetization partner in India. Mobile gaming is growing at an exponential pace in India and through this partnership we are bringing the best of global mobile gaming inventory to advertisers in India who want to reach high quality users," said Vasuta Agarwal, VP and GM India, InMobi.
"InMobi is a fantastic partner for Tapjoy in India thanks to it's long-standing reputation for delivering high-quality mobile advertising solutions for local performance advertisers and brand agencies," said Paul Longhenry, SVP of Strategy, Business and Corporate Development for Tapjoy.
"Our international game studio partners are seeing very strong growth with Indian consumers and we're excited to work with InMobi to ensure those audiences are presented with highly engaging rewarded ads from their favorite local brands," added Longhenry.
In September, SoftBank-backed InMobi had also launched a suite of advanced video ad formats, after witnessing a 150% growth in mobile video ad plays in the first half of 2016. This included ad formats like vertical videos, interactive videos, 360 degree videos, opt-in videos and in-stream videos. The Bengaluru-based company claims to reach over 1.5 billion unique mobile devices worldwide.
Source: Economic Times