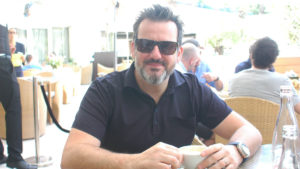 Every year the cream of the Marketing, Advertising and Communications Industry gather in France for the Cannes Lions Festival, and this year was no different.
We caught up with one of the Industry's brightest mind and SapientRazorfish's Global Chief Creative Officer, Daniel Bonner, who spoke about moving into his new role and how the Marketing Industry is moving from the 'connected age' into the 'intelligent age'.
Q) How has the move from Razorfish to SapientRazorfish been?
Q) What is your blueprint for SapientRazorfish moving forward?
Q) The MMA and WARC recently released a report, which said that marketers in EMEA are budgeting for mobile, but the strategy and measurement are lacking. What are your thought on this?
Q) How do you view the industry today and how do you see it evolving?
Q) When it comes to digital and new age tech, do you think it's more important for agencies to start building campaigns around these tools or should they be incorporated as an aspect of a greater idea?
Q) What was your favourite piece of work from the last year?
Q) What is the one trend from the industry that most excite you today?
Q) What advice would you give to young creative?