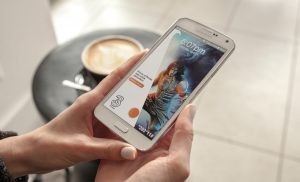 Indonesian telcos are undergoing a digital renaissance it seems, with Hutchison 3 Indonesia joining Telkomsel in moving further with their digital strategy.
For H3I this resulted in getting Postr, an adtech company that utilises a smartphone's lock screen as an advertising display. Users who have ads on their lock screen will then be able to earn free data.
"Partnering with Postr is part of H3I's digital strategy to provide new mediums for subscribers to connect with their provider and, at the same time, benefit from sponsored products," said Sudheer Chawla, head of value added services and digital services, H3I.
On Postr's end partnering with a telco has its perks, and the take up for the app, Aladin has been growing.
"We've already seen hundreds of thousands of installs for Aladin and the audience is growing fast," said Milan Reinartz, chief executive officer, Postr.
However, a telco and a startup working together might be a bit of a misnomer, with telcos having many compliance and legal checks, while startups are keen to move faster than regulations.
For H3I the working experience was smooth, with Sudheer acknowledging Postr's "positive attitude towards some of the regulations from H3I and Indonesia."
On Postr's end, Reinartz claimed that with the startup's focus on telcos, "we're already quite familiar with the legal and regulatory requirements that usually come up."
"While they differ slightly from country to country, I believe this is a worthwhile challenge and an interesting learning curve. We've been lucky enough to be working with great partners like H3I and AQN who have made the process educational and fairly straightforward for us," he added.
Does having such an app give H3I a leg up on their competition? Sudheer certainly thinks so, giving the telco a closer connection to subscribers.
"Launching a lock screen application enables us to keep a close eye on the products and services launched by us, as the subscribers who have this are the first ones to receive any new offers," said Sudheer.
"Our data also suggests that there is an increase in loyalty of users who are using our apps. Beyond this, I believe it provides a competitive advantage to offer users sponsored data, not only for retention purposes but also for acquisition," said Reinartz.
As for putting ads on a lock screen, would such efforts only stifle creativity with a limited canvas? Reinartz believes that it's the opposite instead.
"The great thing about lock screen is that it opens up a lot of opportunity for creativity. In fact, I started my career as a creative in advertising and founded the company partly because I saw the creative opportunity by showing 100% viewable, full screen ads that don't compete with content in a browser or an app," said Reinartz.
"We have seen agencies do some amazing things with our full screen format (720×1280 pixels), i.e. the imagery interacting visually with the unlock button or the time on the lock screen, varying creatives by time of day to tell a story and other innovative initiatives you wouldn't have in a usual banner placement," he added.
The lock screen, Reinartz argued is "a blank canvas that the brand can own and communicate with customers on before they open any other app – it's really the first touchpoint in a user's engagement with their phone."
"And to keep things interesting for users, we also enable native ads, non-ad content and video to supplement the premium banner experience," he added.
Sudheer concurs with Reinartz about "the lock screen is the creative and it opens the door for lots of innovative ideas to engage with subscribers."
"We believe that this creativity should not stop, as today's subscribers need constant engagement," Sudheer added.
Source: The Drum