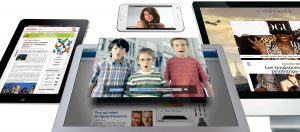 IAB UK has announced a video steering group,  as part of a mission 'to educate the market to drive increase in adoption through proving the effectiveness of video as a brand medium'.
Launching as a premium council in 2017, the steering group will meet every six weeks to set the objectives and agenda for the IAB's video efforts, working to create quarterly viewpoints and thought leadership pieces, industry research, educational videos and handbooks and video-specific events and workshops.
The group will be capped at 25 companies, and launches with 13 already on board: Amplify, Barclays, Google, Inskin Media, Mediacom, Starcom & Mediavest, Teads, TotalMedia, Twitter, Unruly, Videology, Yahoo, and Yume.
"Video has seen huge growth over the last couple of years and it feels like the right time to for us to put some real energy and resources behind growing the market," said IAB UK mobile & video manager Mike Reynolds. "We've got lots of projects planned which I'm really excited about working on, and what I'm looking forward to most is having the support of some of the leading companies in the video space. You can expect industry research, events, educational videos, and handbooks, all with educating the industry at the heart of them."
The launch follows IAB/PwC figures last month which showed a 129 per cent growth in mobile video in H1 2016, the largest of any format over the period.
Source: Mobile Marketing Magazine