Mobile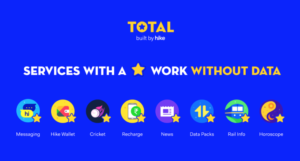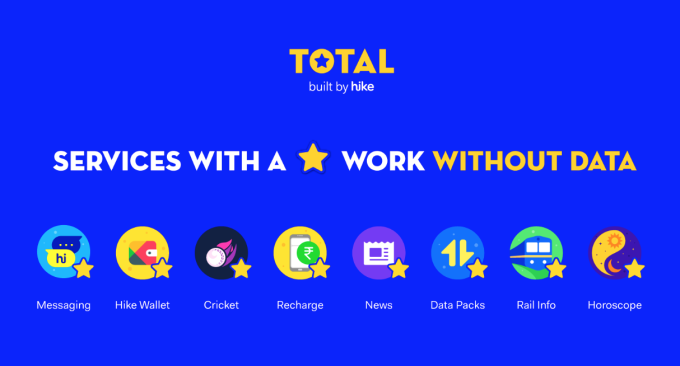 messaging service Hike just launched Total, a new service that lets Android users in India make payments to businesses and transfer money, read news, book train tickets, and chat with their contacts on the platform – all without mobile data.
The company, which claims 100 million users on its platform, has been working for six months on Total, with the aim of making basic services available to people who are yet to experience the mobile web for the first time – and eventually get them online to experience the full suite of Hike Messenger's services. And it's actually rather ingenious.
Speaking to TNW, CEO Kavin Mittal explained that while there are about 400 million unique smartphone users in India, about 200 million of them don't access the web often, or at all – even though mobile data in India is believed to cheaper than almost anywhere else in the world. With Total, there's an opportunity to reach that segment of users over the next couple of years.
So, how do you enable payments, deliver news, and allow for messaging without data? The folks at Hike built what it's calling Universal Transfer Protocol (UTP), based on the USSD tech that's been present on every GSM phone for years to deliver content from carriers without the need for 3G/4G data – it's what powers the content in the SIM Toolkit you'll find on your Android device, and the same system that lets you retrieve your mobile data balance by dialing a carrier-specified number.
Plus,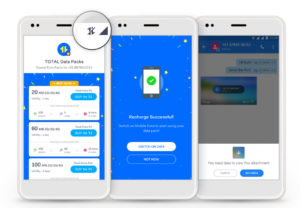 it's optimized Total services, which also include horoscopes, sports scores, and access to your Hike digital wallet, to fit into tiny data packets that can be swiftly transmitted via USSD. And it allows payments through both its own digital wallet, as well as via India's nationwide Universal Payments Interface (UPI) protocol that allows for free money transfers between bank accounts.
By partnering with a couple of local handset makers, Hike has embedded UTP into the Android platform to allow for a user experience across the aforementioned services that feels like any modern app that uses data, while just relying on the USSD protocol that doesn't cost users anything.
Building UTP is just the first piece of the puzzle. To make it easy for people to use Total, Hike has preloaded the service onto inexpensive phones by Intex and Karbonn, so it loads up as soon as you finish setting up your Android device for the first time. You'll be able to sign into Total with just your phone number, and you'll also get Rs. 200 ($3) in your Hike Wallet to use for things like purchasing mobile data plans or sending money to friends, once you've completed the KYC process.
In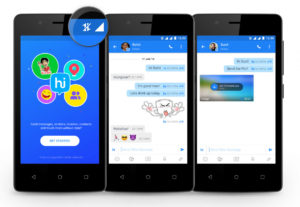 addition, Hike has partnered with major local carriers Airtel, Aircel, and BSNL to make low-cost data packs available through Total, with prices starting at Re. 1 ($0.02) for 20MB at 4G speeds. While using Total, certain functions – such as viewing media-rich news with photos, or sending pictures – will prompt users to buy data.
It's a clever onboarding scheme with a whole lot of smart proprietary tech behind it. Hike says that the first four phones preloaded with Total will become available across India in March. It'll be interesting to see how this helps Hike grow beyond its current user base (which seems to have stagnated since January 2016), and if it can truly help more people in India get online more easily.
Source: The Next Web