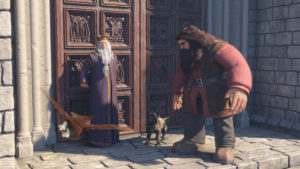 Harry Potter: Hogwarts Mystery is the first mobile game where players can create their own character and experience life as a Hogwarts student.
In the narrative adventure with RPG elements, players will create a personalised student avatar, attend classes, learn magical skills, and form friendships or rivalries with other students. In the game, players make pivotal decisions that influence their character's story arc at Hogwarts.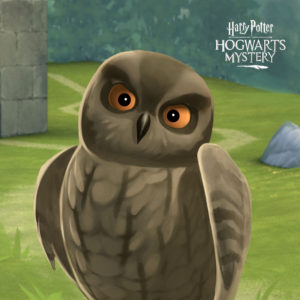 The game by Jam City and Portkey Games features a new encounter system where player decisions and actions impact their quests, allowing Harry Potter fans to create their own legacy as a witch or wizard.
From the adorable boarhound puppy, Fang, to the feisty but devoted feline, Mrs. Norris, pets are a beloved part of life at Hogwarts School of Witchcraft and Wizardry. And starting June 27, players of the mobile game can have critters of their own! Selecting between the popular picks of Owl, Rat, Cat and Toad, players can now choose a pet to join them in their adventures as a student at Hogwarts.
Players can own up to four pets in the game, one of each kind, which will lounge and nap in their house dormitory. Equipping one animal friend at time, a pet can join players at locations around Hogwarts and its grounds. In addition to companionship, pets provide players with an energy boost when they're awoken from slumber.
With thsi addition, players can join the likes of pet-loving Hagrid and Mr. Filch, gaining a friendly animal friend to join them in their exploration of Hogwarts and their new dormitories.
Source: Jam City