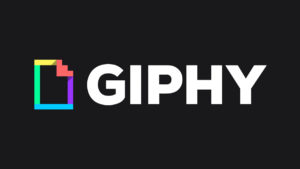 Giphy's chief executive Alex Chung revealed prototypes of two pieces of hardware that the company is working on during a talk at SXSW.
The first is a product called Giphy Camera that Chung described as a "disposable camcorder that can take and make gifs." While Chung revealed scant details about how exactly it works, he compared it to a disposable camera in the sense that it can be used at parties and social events to capture the emotion of the moment.
He also revealed a prototype for Giphy Frame, a Polaroid-esque product that can display a GIF video. According to Chung, the frame – which is two and a half millimeters thick – is the company's attempt to make physical GIFs.
Chung remained mum on when the products will come out, if they do at all.
"You're going to ask a lot of questions, but we aren't really going to answer any questions about them," he told attendees. "We're going to come out with them – maybe."
During his presentation, he also shed some light on the company's monetization strategy and its partnerships with advertisers. Considering Giphy fashions itself as a GIF search engine, Chung compared the company's monetization strategy to Google's since it offers "sponsored search" and "sponsored ad space" to brands.
He said the brand recently collaborated with PepsiCo's new sparkling water brand Bubly to create a GIF campaign starring Neil Patrick Harris.
"We launched an entire sparkling water campaign with him, which has been really cool. I think that's going to be the future, when brands embrace short-form content. You can make a lot of content with products and distribute in a very authentic way," said Chung. "We've made a lot of content that no one really knows is an ad because it's actually really good content."
Giphy, which serves more than 300 million users per day, is available to users on platforms including Slack, iMessage, Facebook and Twitter.
Source: The Drum