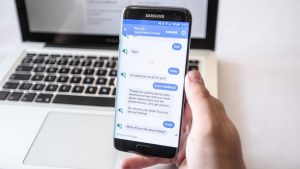 Facebook has created five new messaging tags, which enable bots created for its Messenger platform to respond to customer actions in specific ways and send messages outside of the 24-hour window usually allowed for interactions.
The new tags enable Messenger bots to provide users with updates about existing appointments, events in computer games or sports they are following, confirmations and updates about booked transportation, announcements about new features or updates on tickets that have been booked, such as location or time changes.
The tags join three that were introduced in April, allowing bots to contact users with shipping updates on products, reservation updates and modifications such as room changes, or issue resolution notifications following customer service enquiries.
The tags are designed to signify specific situations when automated messages can ignore the Messenger Platform Policy, which states that bots can only send messages within 24 hours of the last interaction by a human user.
All conversations between businesses and consumers on Messenger must be initiated by the person receiving the messages, and the tags are designed to ensure that consumers are not bombarded with promotional material from businesses long after they have carried out their initial interaction.
Bots on Messenger have become extremely popular as a communication tool for brands, and at last count there were 100,000 available through the Facebook platform.
Source: Mobile Marketing Magazine