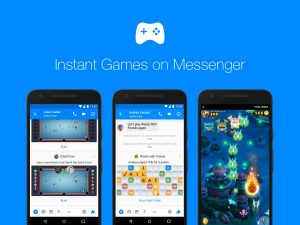 Facebook has begun rolling out its Instant Games on Messenger to more of the 1.2bn people that use the platform every month – after initially rolling out the gaming service to 30 countries in November 2016.
In addition to the wider roll out, the social network is also introducing two of the features it previewed at its annual F8 conference in the form of rich gameplay features – such as turn-based games – and game bots that communicate with players, letting them know of new game options, levels and rewards.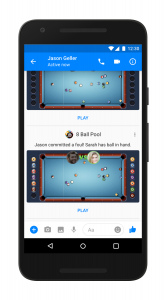 "When developers start to take advantage of these new capabilities everyone wins with more dynamic and engaging gaming experiences," said Andrea Vaccari, product manager at Messenger, in a post.
"Rich gameplay features such as turn-based games (our most requested feature) can also weave in leaderboards and tournaments, and offer more visually engaging and customisable game messages during play. Game bots help re-engage players by calling out new game options and encouraging competition with updates on the leaderboards."
One of the first games to harness the rich gameplay features is Zynga's Words With Friends, while Blackstorm's EverWing is among the first to use game bots. These are two of the up to 50 games available on Messenger, depending on location and device.
Instant Games will roll out over the next few weeks worldwide for both iOS and Android.
Source: Mobile Marketing Magazine