Facebook users will be notified every time their face is uploaded to the platform, even if it is not tagged.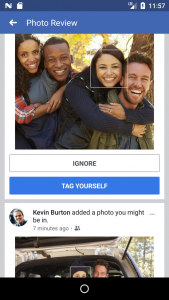 The new facial recognition feature will not apply to users in the European Union or Canada, where privacy regulators have prevented the use of such technology.
The social network said the new option was "empowering" users. But critics voiced concern about how open Facebook was in other ways that it gathered data.
"We want people to feel confident when they post pictures of themselves on Facebook, so we'll soon begin using face recognition technology to let people know when someone else uploads a photo of them as their profile picture," Facebook said in a statement.
Ailidh Callander, legal officer at Privacy International, told the BBC: "It is really important from a privacy perspective that Facebook users understand and have control over what is happening with their data. Facebook's privacy settings can be complex to understand, and there is still a lot that we do not know about how Facebook processes personal data of users and non-users – for example, information about your contacts.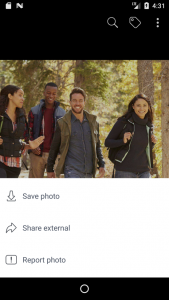 The encroaching use of facial recognition technology in day to day life, whether on social media or public spaces, is increasing at breakneck speed and has both legal and ethical implications. It can result in unintended consequences and, in the case of Facebook, feeds into their ever growing profiling capacity."
The news comes as Facebook faces fresh scrutiny from European regulators, including a case in Germany that opens a new front in the fight against the dominance of big technology companies.
In a novel use of competition law, Germany's anti-trust regulator has accused Facebook of using its power as the dominant social network to push users into allowing it to collect data about them from third-party sources, such as websites with "like" buttons.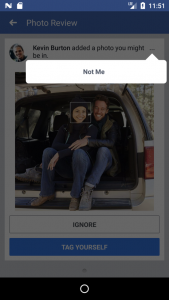 Meanwhile, in France, Facebook-owned WhatsApp has been ordered to stop sharing users' data with Facebook without consent.
The algorithms that power Facebook's facial recognition technology – which analyse the pixels in photos – are extremely sophisticated, not least because of the vast amounts of data they have to "learn" from.
Facebook has been using the technology since 2010, when the company began offering suggestions for whom to tag in a photo.
For the new feature, Facebook creates a template of a person's face by analysing pixels from existing photos and comparing them to newly uploaded images.
Users who do not want to take part can opt out in their privacy settings.
Source: BBC