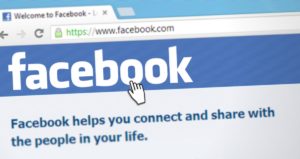 Since beginning its investigation into apps connected to its social network, Facebook has banned one and suspended more than 400 of the thousands of apps it has been looking into.
This investigation was launched on the back of the Cambridge Analytica scandal and the banned app, called 'myPersonality', is one of the apps at the centre of the scandal. The app was suspended by Facebook back in April, but it didn't agree to a request to audit and has now been officially banned as a result.
According to the social media giant, around 4m people shared their Facebook information with the myPersonality app. All these users will be notified about the potential misuse of their data. Facebook says there is no evidence to suggest myPersonality accessed friends' information and, as such, the Facebook friends of affected users will not be notified.
The over 400 apps suspended by Facebook are all pending further investigation into whether they misused user data. This figure is double the amount that Facebook reported back in May.
Source: Mobile Marketing Magazine