With Euro 2016 now in full swing, new research uncovers that the vast majority (88%) are second screeners, using their mobiles and TVs at the same time.

The vast majority of Euros viewers say that they use additional devices to get online while they are watching TV. Mobiles are particularly key within this, being used by over 60%.
Although relatively few Euros viewers are engaging with official apps linked to the television programmes/stations as they second-screen, it's clearly significant that the most popular activities comprise social networking and chatting to friends – giving a flavour of just how vocal people are likely to become as they watch the Euros unfold.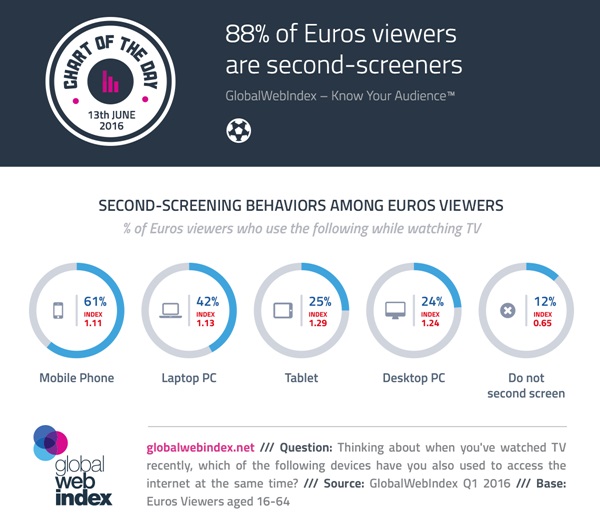 Source: Net Imperative