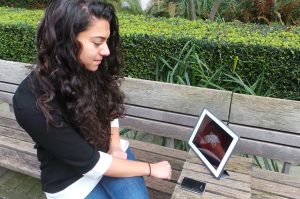 comScore, Inc. announced the UK launch of Video Metrix Multi-Platform providing a single, unduplicated measure of digital video consumption across smartphone, tablet and desktop devices to give clients a deeper understanding of how, when and where video content is consumed. This launch also includes the introduction of enhanced mobile video reporting for YouTube and its Partner channels, helping content producers that participate in the YouTube Partner program improve the monetisation of their cross-platform audiences across distribution channels.
"Today, we see nearly two-thirds of UK internet users accessing digital content on more than one device as the multi-platform majority continues to climb. Content producers and advertisers need a consistent, trusted way to evaluate audiences and transact in a platform-agnostic world," said Mike Shaw, UK Vice President comScore. "The introduction of Video Metrix Multi-Platform marks another important milestone in cross-platform measurement."
This evolution of comScore's digital video measurement product Video Metrix, which was launched in 2008 in the UK, now enables clients to:
Quantify total, incremental and unduplicated viewership across smartphone, tablet and desktop
Evaluate age and gender demographic across screens
Understand how engagement differs across platforms to more efficiently monetise and plan
"comScore knows the importance of providing impartial and comparable measurement," said Sameer Modha, partner and customer data strategy, Mindshare. "With the launch of Video Metrix Multi-Platform that's exactly what we have – consistent, comparable video measurement across PC and mobile screens. I look forward to understanding who really watches what, where and for how long, especially in app."
"Mobile devices are reshaping how consumers watch video, which makes understanding unduplicated and incremental audiences across all digital devices increasingly important for media buyers and sellers alike," said Ian Dowds, CEO at UKOM. "UKOM looks forward to the introduction of Video Metrix Multi-Platform to the market and the potential it has to help the industry better understand consumers' total viewing habits."
Video Metrix Multi-Platform is currently available in the UK and US and will launch in additional markets as comScore continues to expand its cross-platform measurement capabilities globally.
Video Metrix Multi-Platform relies on the comScore Unified Digital Measurement (UDM) framework, a hybrid measurement approach that utilises panels alongside direct measurement from video publishers via census tags. Video content publishers interested in participating in multi-platform digital video measurement can ensure comprehensive coverage of their viewing behaviour by implementing census tags and deploying comScore's mobile SDK. To learn more about tagging, please contact your comScore account representative.
Source: comScore, Inc.