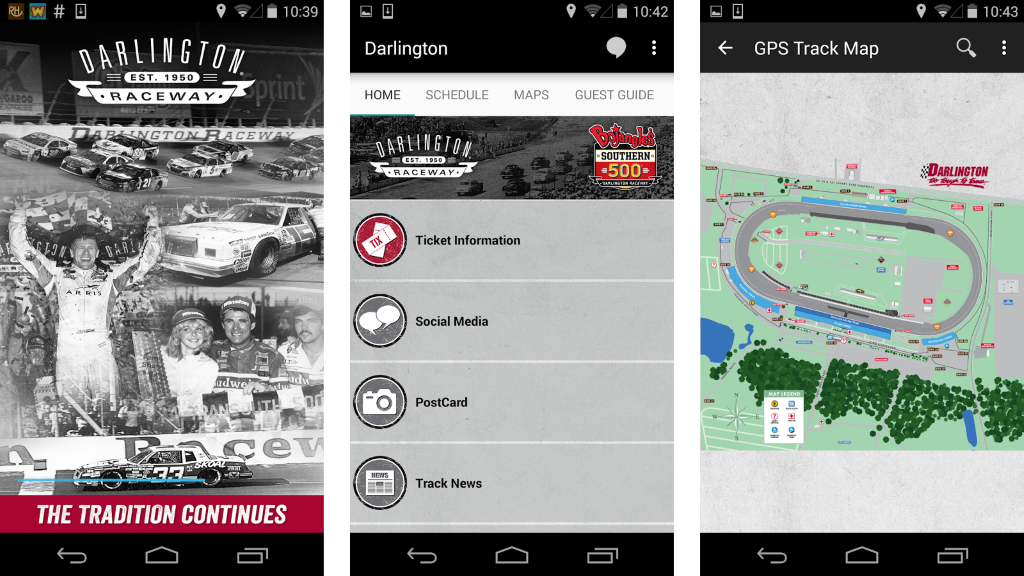 South Carolina's Darlington Raceway has teamed up with Coca-Cola Bottling Co and mobile fan experience technology firm Experience to create an audience engagement app that offers NASCAR fans a chance to win VIP experiences and more.
NASCAR enthusiasts can download the app ahead of this Labor Day weekend to be in with a chance of winning tickets to the 2016 Bojangles Southern 500 which takes place on Sunday, as well as pre-race rides in the pace car, VIP treatment at the Raceway and beverage vouchers.
The app connects to Coca-Cola's My Coke Rewards system, and will provide users with notifications about exclusive promotions, as well as giving them points that can be used to redeem various offerings.
"Coca-Cola is truly excited to partner with Experience for the NASCAR races at Darlington Raceway Labor Day Weekend," said Aaron Osborne, director of pro-sports and entertainment for Coca-Cola Consolidated. "Coke has been providing memorable experiences at Darlington Raceway for years and the Experience app will further enhance our ability to refresh and refuel race fans with unique race access, ticket upgrades, Coke products and merchandise."
"The partnership between Experience and Coca-Cola brings an opportunity to extend the Coke brand and reach new fans through the mobile channel," said Greg Foster, president and CEO of Experience. "Adding these personalised opportunities is an innovative way to interact with fans at an already exciting and fast-paced NASCAR event."
Source: Mobile Marketing