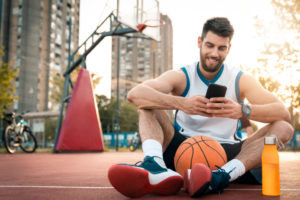 Since the inception of social media, it has worked its way into every element of our day to day lives. Whether that be interacting with friends and family, booking holidays, shopping for clothes, allowing an insight into different lifestyles and it has definitely affected the world of sport: the way that we consume sport, the interaction with sports stars and the changes in advertising with the use of sports stars.
Gone are the days where you have to wait until the evening news to find out the updates on the latest games, transfer and trade news. In today's world you can get push notifications the second that a goal goes in or a buzzer beater is made. You can watch the games from all over the world straight from your smartphone and with the likes of 5G, you won't even need to be connected to wifi. This ability to know everything that is happening without even being in the stadium has not only brought more eyes to sport, it has also driven more conversation surrounding sporting events, with a lot of this taking place on social media.
Why Social Media is Important to Sport?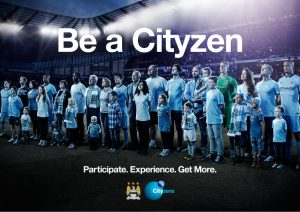 At the end of 2017, football club Manchester City became the first football club to hit one million YouTube subscribers. Within the same year, City launched their own digital platform — 'Cityzens', whilst their city rivals Manchester United unveiled their own in-house 'MUTV' app. These are just two examples of two of the biggest sports clubs in the world, in the same location looking at the new digital world we all live in and change their business approach to adapt to it. There has been a shift from club newspapers, magazines or physical programmes and moved more towards announcements via social media, whether that be announcing the team on Twitter, unveiling the new kit on Instagram or fulfilling a commercial sponsor deal on YouTube.
Social media has also become very important for sport because it has allowed both athletes and sports teams to control the narrative more than ever before. Before social media, it would be very difficult for a sports team or an athlete to refute anything that was said about them in the media, whether it be a trade rumour or a story about something they had done. Whereas now, athletic stars can have their say and set a story straight before it becomes mainstream news, the most recent example of this was French football superstar Kylian Mbappe who was rumoured to be pushing for a move from his current club Paris Saint Germain to Spanish giants Real Madrid. Mbappe responded to a Tweet, trying to set the story straight before adopting the phrase coined by President Donald Trump: FAKE NEWS.
Social Media Influencers in Sport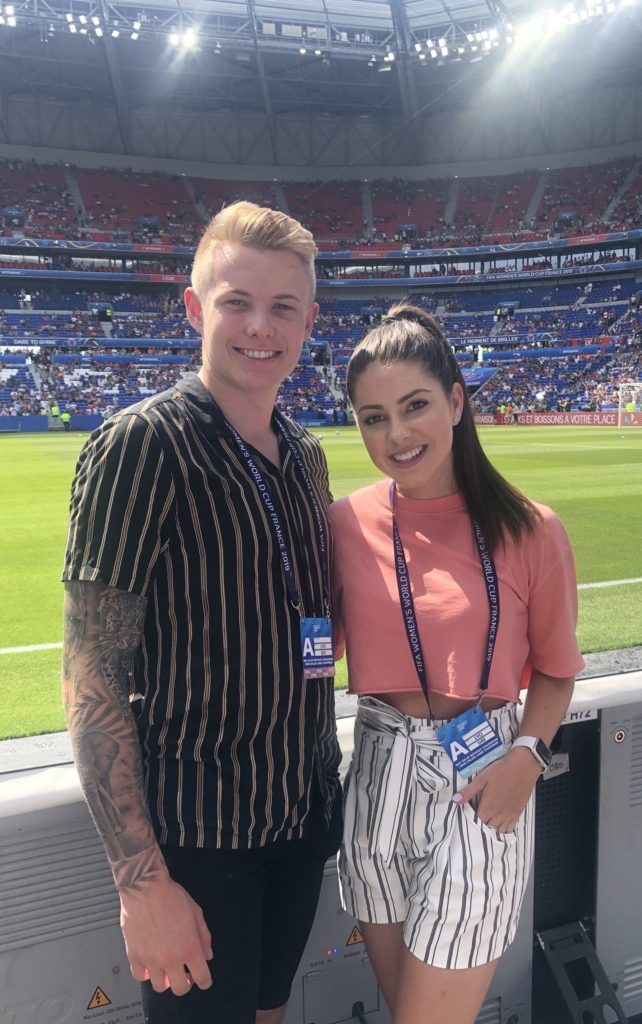 Influencers in the sport industry are different from a lot of other industries because they can consist of the usual influencers that have made a name for themselves on platforms such as Instagram and YouTube, however, within the sporting world, a lot of the athletes themselves become the influencers and are paid millions of pounds by brands to represent them, their products or to go to their events.
The magnitude of sports on the economy is such that it isn't just sports companies that want to be involved with sports influencers. It is much more far reaching than that and there are many examples of titans of other industries becoming involved with social influencers and sporting events to promote their brand.
One of the most recent examples of this was during the first round of fixtures for the FIFA Women's World Cup in France as VISA combined the two types of influencers by taking both YouTuber Theo Baker, Lewis Preston — a member of YouTube football team Hashtag United & Bristol City Ladies player Carla Humphrey to the World Cup to create a weeks worth of content to promote both the tournament and VISA as a brand. This campaign included presenting the women of the match trophy after England's opening game of the tournament and covering the match across their own and Visa's social channels.
How Sport and Social Media will Intertwine in the Future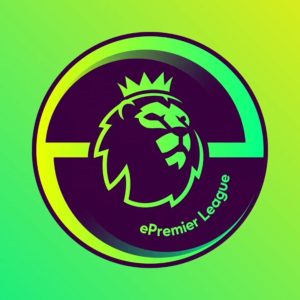 One of the biggest changes that this new age could bring about is the look of the players of the future. The next generation of 'athletes' may not be the sports stars of today that are in peak physical condition, but are as likely to be regular men and women who take part in competitive gaming. With the increasing stronghold that technology has in the sports world, there is no reason that competitive gamers won't be considered athletes in the future.
There is also reason to believe that this new wave of 'athletes' are here to stay as sports bodies continue to embrace and push esports. An example of this was the first ever E-Premier League that took place in March 2019 — the E-Premier League was a tournament featuring representative fans and gamers of all the Premier League Clubs playing against each other. Each representative was spoken about by the club on their social media with lots of content being pushed out by each club, showing that they take it seriously and see it as a new revenue stream or they are simply adapting to the ever changing times.
Esports is growing even faster in the United States and there are estimations from Syracuse University's online MBA program that esports will have more viewers than every professional sports league apart from the NFL by 2021. The researchers at Syracuse University project that there will be 84 million viewers of esports, this is higher than both the 79 million viewers of the MLB and 63 million NBA viewers, if this estimation becomes reality.
In this white paper you can also find sections on social platforms and their quest to dominate live sports, the current and future impact of augmented and virtual reality, the monumental growth of esports and the Chinese government's commitment to grow sport within China and the changing landscape in return on investment when it comes to using sports stars & athletes for campaigns.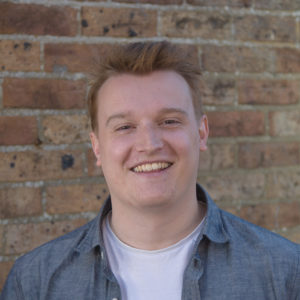 Article by Jack Flannigan, Social Media Manager at Crowd.
About Jack:
After graduating Solent University with a degree in sports journalism, Jack joined Crowd as social media manager in early 2018.
Jack is passionate about his work and always eager to give his best for his clients, which have included Capital FM, the FA and Razor.
Source: Crowd