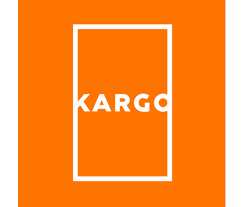 Kargo, a leader in mobile brand advertising, today announced the findings of an in-depth neuroscience study that assessed multiple mobile advertising formats to determine which are most captivating for consumers and which could potentially cause aggravation.
The "Captivate vs. Aggravate" study, conducted with neuroscience research firm MediaScience, analyzed consumers' rational and emotional responses to four mobile ad formats within premium editorial environments. It tracked neurological reactions to various types of mobile ads via participants' eye movements, biometric responses and attitudinal changes.
Key findings from the study include:
Size is important for mobile ads, and bigger is not necessarily better.
Interstitial ads, which pop up and block the entire mobile screen, are the most disruptive and intrusive. While "technically" viewable, the attention to this format after it is served by a viewer often drops dramatically.
Consumers prefer ads that are in-stream – those that are placed in between mobile editorial content – above all other ads, likely because the engagement is user-controlled.
Luckily, ad formats do not impact consumers' opinions about the brand or the editorial content around the ad.
"A shocking amount of mobile ad dollars are going towards boring – or worse, annoying – ads that alienate consumers and negatively impact user experience," said AJ Mathew, VP of Research at Kargo. "Ads that draw consumers in and attract attention are more impactful and effective, compared to large, interstitial ads that consumers are visually engaging with, but often because they are trying to close them."
Kargo and MediaScience research shows that Kargo sidekick ads – which are smaller, expandable ads that appear in the corner of a screen – are the best at getting viewers to look back at the ad several times. Study participants also appeared to have positive biometric responses to sidekick ads, which were the most-liked format tested. This signals to brands that it is more beneficial to captivate viewers without aggravating them.
In addition to creating rich-media campaigns for more than 200 brands (including Unilever, Procter & Gamble, Verizon and L'Oréal), Kargo partners with a handpicked network of 300 top publishers (like The Wall Street Journal, NBC and Vox), which provides brands with the ability to access an audience that rivals Facebook and Google in terms of scale.
Within the last 12 months, Kargo surpassed $100M in 2015 revenue, expanded internationally, was featured on the Inc. 500 for the second consecutive year (ascending from 405 to 336) and strengthened its executive team by adding top talent from technology giants like Apple, Google and AOL.
Source: http://www.kargo.com