BMW has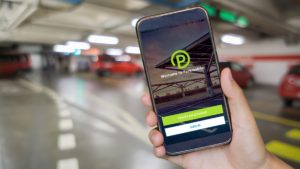 acquired Parkmobile, an app that provides guidance and services for those looking for parking in North America, including on-street and garage parking payments and spot reservation. BMW Group had already held a minority investment in the company, and owned its Parkmobile Group Europe affiliate, but today it increased its holdings to reach majority ownership of Parkmobile, LLC, which is based in Atlanta.
This will provide BMW with a significant foothold in the U.S. parking services market, since Parkmobile is available in over 300 cities stateside, including NYC, Philadelphia and Phoenix. Parkmobile will become part of BMW Group's Mobility Services portfolio, which is expanding in scope and influence now that mobility is an area of increasing interest for automakers.
The Parkmobile acquisition will also help address a growing issue for anyone seeking to get people around within cities: Traffic. BMW points out that as much as 30 percent of traffic in any given city is caused by people looking for spots to park. Especially when a city is unfamiliar, figuring out where and when you can park is a daunting challenge, and one that can cause a lot of hesitation and stop-start driving on busy streets.
Parkmobile processed 50 million transactions from people finding parking in North America last year, and reach over 8 million registered users. It also worked with BMW on building its services directly into the vehicle, and I'd expect that to continue now that they're one and the same.
Source: Tech Crunch